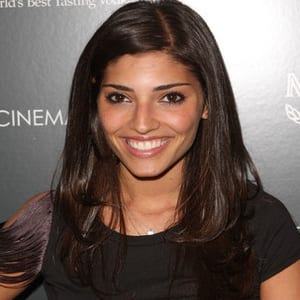 (SoapOperaNetwork.com) — "One Life to Live" Episode Recap – Tuesday, December 21, 2011.
IT HAPPENED TODAY…
Viki, Noelle, Moe, Rex and Shane all go to the diner for the pie-off, and everyone bonds over their memories of Gigi…while Cutter and "Stacy" wake up in each other's arms. She later looks through the window of the Bon Jour to see her family and friends gathered in her honor, and is deeply moved.
The judge of the pie contest is none other than Professor Delbert Fina, Jr., son of the famous time travel researcher who helped Gigi and Rex find each other when he was trapped in 1968. Everyone goes to the airport to return to Llanview, but the plane is oversold. One of them has to volunteer to take the next plane. Rex looks in the Professor's book and sees an important message. "Stacy" meets Prof. Fina, confides she came to Paris, Texas, hoping to find something here, but she gave up. The Professor tells her his motto. When Cutter returns, Stacy is gone. EOD, she comes face to face with Rex.
Clint confides his dilemma in Natalie. Natalie is of course on Viki's side. Clint accuses her of being as stubborn as Viki. Natalie says Jessica helped her see she was being unreasonable about John, she wants to tell him she still loves him, but he's been dodging her calls. She decides she'll go talk to him in person. Kim comes to Clint to find out if he's made up his mind, chosen between her and Viki. Clint's still uncertain. Kim plants a big kiss on him just as Viki returns home.
John's at the hospital to take Téa home. She's still pushing him about the Todd investigation, he reminds her to keep her stress levels down, let him handle it. She asks him about Natalie, calls him on evading talking about his relationship. Todd comes in on Téa and John talking about him. Todd expresses sympathy to Téa over her scare with the baby. Téa, on edge, because she knows Todd's guilty, loses it with him. Her hostility unsettles him.
Shane calls Neela, reminds her he still needs Jack's confession. Neela's surprised Jack's working for Todd now. Todd makes progress getting his relationship with Jack on a better footing, treats him and Neela to a lavish lunch in his office. Neela/Jack grow closer. He kisses her, and by EOD, is about to unburden himself to her about a secret he's been holding in for a long time as Neela's tape recorder rolls.
On the Next One Life to Live…
Rex hashes it out with Stacy.
Shane confides in Aubrey.
Clint makes his decision.