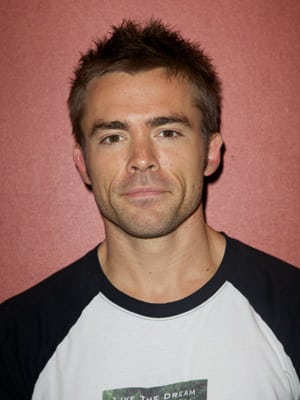 (SoapOperaNetwork.com) — "One Life to Live" Episode Recap – Monday, December 12, 2011.
IT HAPPENED TODAY…
Téa is thrown when Blair tells her that Tomas called and confessed to the murder. John sends a cop to pick up the computer to try to trace Tomas. Téa continues her pretense but chills Todd with some ambiguous comments about her husband's killer.
Natalie drops off the baby with John. Neither able to admit their feelings.
Meanwhile Roxy is having a meeting with Nigel, Shaun and Destiny in John's room, preparing their protest of the cancellation of Fraternity Row. Roxy tells them about the John and Natalie saga as John comes in. Destiny holds the baby for a moment, beginning to register the fact that she's about to be a mother. Nigel leads the soap protesters to the Lord Library to finish their meeting. John confesses to Liam his love for Natalie. John invites Natalie to stay.
Rex narrowly avoids seeing Stacy at the Bon Jour, but Stacy sees him and Viki. Stacy tells Cutter something's weird about how Rex found them, and about how she knows she's been to this place before.
Viki, as a lark, steps in and puts on a waitress uniform to help out when she learns they're shorthanded. She goes to take an order and realizes the customer is Charlie.
On the Next One Life to Live…
Ford and Jessica go tree shopping.
Gigi has another flashback.
Charlie gives Viki some advice.