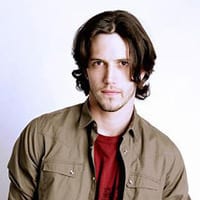 (SoapOperaNetwork.com) — "General Hospital" Episode Recap – Thursday, December 29, 2011.
IT HAPPENED TODAY…
Could Jax be alive? Carly tries to convince Michael to let the idea go – but Michael reacts violently to the idea of letting go of Abby. Shawn confides in Dr. Ewen about Carly's gift dog.
Tracy calls out Lulu on the fact that homemaking does not replace passion. Meanwhile, Sonny forces Dante into a father-son talk.
The Woman In White leaves a message for Ethan – just as he stirs awake. But instead he finds two unlikely people visiting Wyndemere. Later, Ethan gets a glimpse of the Woman In White, but she's gone just as quickly.
Elizabeth and Maggie discuss men and the mystery one that saved her from the water. Elizabeth has a flashback with a clue.
On the Next General Hospital…
Sam has a nightmare.
Robin and Patrick share a loving evening with Emma.
Everyone gathers at the New Year's Eve Metrocourt bash.