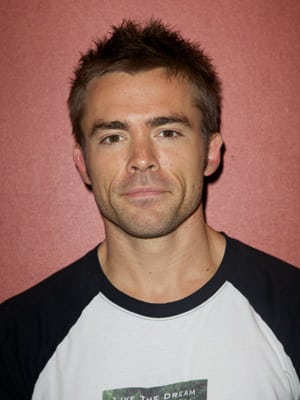 (SoapOperaNetwork.com) — "One Life to Live" Episode Recap – Thursday, November 24, 2011.
IT HAPPENED TODAY…
Llanview wakes up to news of the shooting, and that the police has a suspect wanted for questioning. Viki confronts her brother.
Elsewhere, Brody questions John about the progress of the investigation. John indicates that he is not prepared to rule out any suspects or name anyone a primary suspect. The possible suspect list grows. At EOD John is surprised when his first suspect avails himself at the PD.
Natalie and Rex catch up about Gigi's exhumation. Rex is trying to put it behind him, but still wishes he knew what was behind all the signs he go about Gigi.
In Kentucky, Kim visits the mysterious patient's bedside and relates her botched visit with Clint. In the process of catching her up on life in Llanview Kim makes a shocking discovery.Cutter gets a job and gets closer to Aubrey. At EOD Cutter receives a surprise visitor.
Rama gives Cristian some advice on romance. Clint worries that Jessica has latent feelings for Ford, and urges her to move on. At EOD Cris pays Jessica a surprise visit.
On the Next One Life to Live…
Happy Thanksgiving. "One Life to Live" will not air tomorrow due to a scheduled pre-emption.