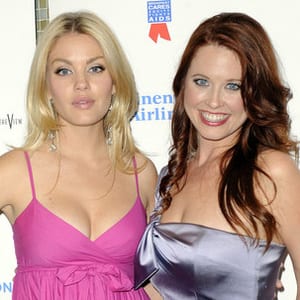 (SoapOperaNetwork.com) — "One Life to Live" Episode Recap – Monday, November 7, 2011.
IT HAPPENED TODAY…
Todd presses Louie to turn over the gun. Tomas arrives to discuss Victor's murder with Todd. Tomas pumps Todd for his thoughts on Victor's murder. At EOD Todd is in possession of the gun and believes he's in the clear.
Téa discovers the results of her pregnancy test just as she receives a visit from Blair and Sam. Blair and Téa discuss Tomas's inquiry into Victor's murder. Blair is horrified when Sam lucks upon the pregnancy test. Téa reveal the results of her pregnancy test to Blair.
Bo requires John's help to crack the Victor Lord murder; without a break, Bo will get the axe from Mayor Finn. John stuns Bo with news about his future. Together they decide that Todd remains their most likely suspect and determine that if they can locate Louie, they'll locate the gun, which give them their killer.
Natalie makes an effort to rebuild her relationship with her sister by requesting Jessica's presence at the wedding. Jessica can't answer Natalie's question until she first delivers some important information. Natalie accuses Jessica of trying to sabotage her relationship with Brody.
Jack spirits Neela away before Vimal and Rama pounce.
On the Next One Life to Live…
Blair finds Tomas at Todd's office.
Jack plots his revenge against Todd.
Viki asks Téa to help Clint.