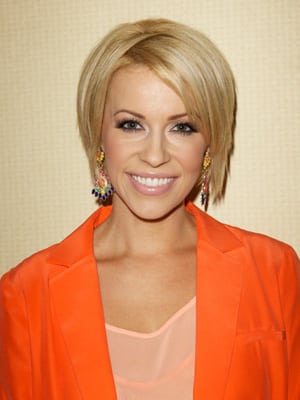 (SoapOperaNetwork.com) — "One Life to Live" Episode Recap – Monday, November 21, 2011.
IT HAPPENED TODAY…
Brody pulls a gun on Natalie and John, says no one is taking Liam from him. John manages to convince Brody to put the gun down, promising all they want is to talk. Brody expects Natalie and John to hate him, but neither can judge him. EOD, emotional Brody says goodbye to Liam, places the baby back into Natalie's arms.
Todd surprises Tomas at the warehouse. Tomas was expecting Louie and the gun. Todd can't let Tomas ruin his life by telling those he loves that he killed Victor. Todd reveals his plan to Tomas. Blair has to admit to Starr that she and Tomas are together, reveals she went to Todd to find out if he still loves her, but in typical Todd fashion, he exploded. Blair can't live with the insanity any more, has chosen to be with a man who loves her. Starr's upset, protective of her father's feelings, but ultimately wishes her mother happiness.
Téa admits to Dani that she's pregnant. Dani reveals that she and Jack fought. Jack's still convinced Todd's Victor's killer.
Rex and Aubrey enter the Rio Dr's office waiting area but Cutter and Stacy are gone. Stacy's run inside where she talks Cutter down from strangling Alex. Rex and Aubrey are unable to get any information from the receptionist, but once they learn Dr. Fascinella is a plastic surgeon, they conclude it's possible Cutter's accomplice had her face altered to look like Gigi. It hits Rex that the Gigi sightings he's had in Llanview weren't his imagination, but they weren't Gigi either. He wants to confront Cutter and his accomplice once and for all. They come up with a plan. Cutter comes up with a plan that involves Alex.
On the Next One Life to Live…
Mayor Finn reminds Bo of their deal.
Rex unexpectedly encounters Alex.
Rick finds himself in hot water.