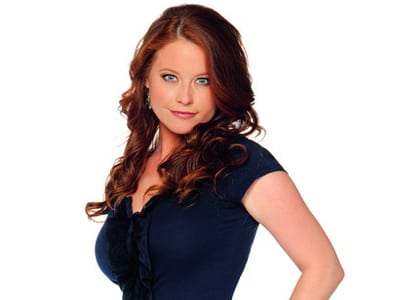 (SoapOperaNetwork.com) — "One Life to Live" Episode Recap – Monday, November 14, 2011.
IT HAPPENED TODAY…
Natalie's wedding to Brody is underway, and when the minister asks if anyone knows just cause why these two should not be married, Roxy speaks up. As the ceremony continues, Natalie is haunted by what Jessica told her earlier – that Liam might be John's baby, not Brody's.
Meanwhile, Tina tracks down DV the dog, who has the paternity test results. Tina races to the wedding to show Natalie. Tina manages to give Natalie the document… Natalie is overwhelmed as she realizes everything Jessica said was true. Brody reacts to this news. Will they go through with the wedding? Natalie makes a declaration to Brody.
Earlier, John chooses not to answer his phone… we see it's Jessica, who's decided to tell him he might well be Liam's father. John goes to the nursery to say goodbye to Liam, remembers happy times with him and Natalie. Nigel catches him.
Ford and Jessica grow closer and he supports her in her decision to try to tell John the truth. Jessica feels terrible for how much she's leaned on him, figures he probably wishes he hadn't chosen to hang out with her so much. EOD, they kiss.
Cutter catches Stacy at the airport trying to use his credit card to buy a ticket to Brazil to get her face changed back to look like herself. He tries to convince her not to go, but she argues passionately that she needs to get back to her old self, try to regain her memory, and especially not do anything more that could hurt Rex and Shane. Cutter is touched, finally offers to go with her.
On the Next One Life to Live…
John learns Liam is his son.
Brody resorts to drastic action.
One couple ties the knot.