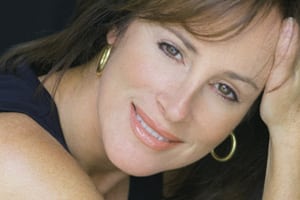 (SoapOperaNetwork.com) — "One Life to Live" Episode Recap – Friday, November 11, 2011.
IT HAPPENED TODAY…
Nora finds Bo in the church, praying for Matthew. They share a private moment realizing how much has happened since they were in this church, getting married, a little more than a year ago. They are grieving for their son's condition but not giving up hope, and finding reason to look forward to the future in their grandchild and their love for each other. They dance, and Rex sees them, wistfully.
Shaun and Vivian have a drink at Ultra Violet and Vivian reveals she's not interested in getting married. At the church Roxy asks them when they will be tying the knot.
Natalie comes home to Tina and the dog, and Natalie is upset about John. Tina tells Natalie that she doesn't have to get married to Brody. The dog escapes and Tina panics. Natalie tells her it's okay, go get your dog back.
Roxy tells John him he's going to lose out on his last chance to win Natalie. Meanwhile Jessica tells Ford about her run-ins with Natalie and Brody.
Cord comes in on Brody, saying he has to find that paternity test and mentioning the little "mongrel" who took it. Brody covers, and Cord assumes it's nervousness.
Clint has a nice bonding moment with Rex, asking him to walk Natalie down the aisle since Clint didn't get a dispensation to do it. But then Viki reads an important letter from Dorian. Viki and Clint have a nice moment before the wedding.
Natalie arrives, and the wedding begins, without Tina.
On the Next One Life to Live…
Roxy can't hold her peace.
Tina crashes the wedding.
John says good-bye to Liam.