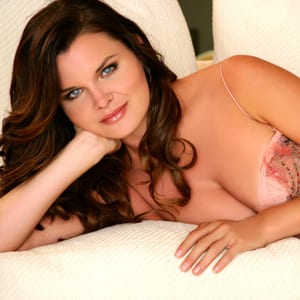 (SoapOperaNetwork.com) – – A look at what's happening on "The Bold and the Beautiful" during the week of November 28, 2011.
THIS WEEK ON: THE BOLD AND THE BEAUTIFUL
Jackie continues to manipulate Pam. Brooke is worried when she hears Katie and Bill's marriage is in trouble. Katie is appalled when Bill tells her the truth about what happened in Aspen. Stephanie gives Katie advice. Thomas surprises Hope with a romantic date. Brooke encourages Hope to slow down with Thomas and continue to fight for Liam. Dayzee's friend Beverly (Gina Rodriguez) is offered an internship at Forrester.
Monday, November 28 – Rick makes a big decision about his future at Forrester Creations; Justin and Donna share big news with Katie and Brooke.
Tuesday, November 29 – Katie finds her husband and his former mistress in a compromising situation; A newly single woman catches Nick's eye.
Wednesday, November 30 – Steffy brazenly doles out marital advice to Katie; Dayzee introduces her special friend Beverly to the Forresters.
Thursday, December 1 – The Forresters go over the designs for their new collection not realizing that there is a traitor among them; Steffy and Bill are surprised with an offer.
Friday, December 2 – Bill entices Steffy with the thought of what being a part of the Spencer family can give her; Katie divulges a disturbing secret to Liam.