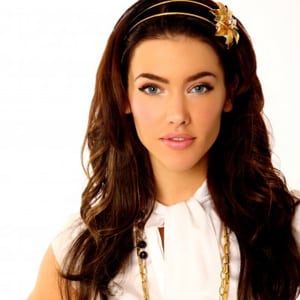 (SoapOperaNetwork.com) – – A look at what's happening on "The Bold and the Beautiful" during the week of November 21, 2011.
THIS WEEK ON: THE BOLD AND THE BEAUTIFUL
Jackie takes a page out of Sally Spectra's book and passes Eric's designs off as her own. Steffy attempts to prove to Hope that her marriage to Liam is solid. Hope notices Liam struggling with his feelings. Brooke and Taylor note how Hope and Steffy are fighting the same way they did in the past. Pam and Stephanie have it out again. Stephanie hopes to fix her relationship with Taylor over the holidays. Brooke and the rest of the Forresters are surprised by the animosity between Rick and Thomas.
Monday, November 21 – Jackie becomes inspired by the legacy that Sally Spectra left behind; Pam confronts Stephanie and angrily blames her sister for her own misfortune.
Tuesday, November 22 – Thorne surprises everyone with his guest at Thanksgiving; Steffy must choose between the lesser of two evils: spending Thanksgiving with Katie or with Hope.
Wednesday, November 23 – Thanksgiving at the Forrester mansion comes with a side dish of drama; Ridge implements his unconventional plan to mend the rift between his family.
"The Bold and the Beautiful" will be pre-empted on Thursday, November 24 and Friday, November 25.