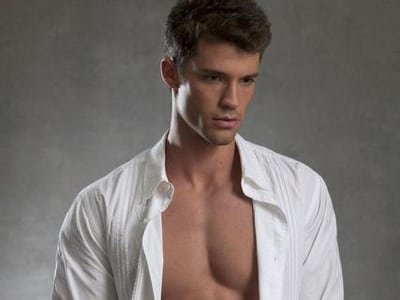 (SoapOperaNetwork.com) — "One Life to Live" Episode Recap – Thursday, October 6, 2011.
IT HAPPENED TODAY…
Todd wakes up in a delirious fever which worries Blair. Blair's afraid to leave Todd, so she asks for Téa's help. Téa agrees, but must first deal with Tomas's arraignment.
While they wait, Todd reveals what really happened on the docks. Blair's surprised, knowing that Tomas is taking the rap. As she tries to reassure Todd, he passes out.
Starr presses Tomas for information about her father. He stonewalls. Téa arrives and reveals Todd's condition to Starr, who is emotional. James comforts her.
With Cord, Jessica subtly probes about the paternity test result she found in DV's carrier. She has a crisis of conscience over not having told Natalie, Brody or John. Troubled, she goes to Ford's to hand over the baby for the day. At EOD, she shows him the test results.
Tina goes to Viki's and runs into Cord. They get into it and after a series of accusations, they get to a near-kiss. Will they?
On the Next One Life to Live…
Blair and Todd remember happier times.
Starr grows more suspicious of Jack's story.
Tina begs Viki for a second chance.