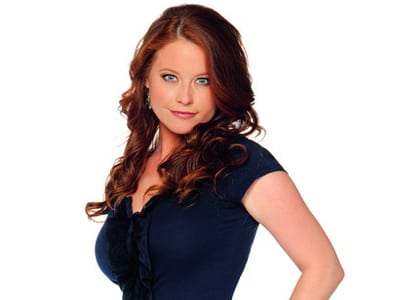 (SoapOperaNetwork.com) — "One Life to Live" Episode Recap – Thursday, October 27, 2011.
IT HAPPENED TODAY…
Marcie reminds John of Brody's history of violence. John poses a theory to Michael: Brody threatened to kill Victor because he threatened to take Liam away. Brody enters at EOD in time to hear Michael ask a pertinent question: Brody always stood to lose Shane, because he was not Brody's son. But how could Victor take Liam away from Brody, since Liam is Brody's son?
Roxy confronts Natalie about her engagement to Brody. Roxy argues that John still loves Natalie and is on the verge of telling her everything that John said when they are interrupted by a visit from Brody.
Aubrey confronts Cutter about his scheme to use Gigi's memory to bilk Rex. Cutter comes up with a way to help insure the success of his plan. Rex and Marcie share a warm reunion.
Rick tries to enlist the Fords in Starr's music video shoot. Starr and Rick clash over his rules for the shoot.
On the Next One Life to Live…
Cutter convinces Kim's friend to go to the costume party.
Cord is taken aback to see Tina wearing a wedding dress.
Viki offers to stay home and keep Clint company.