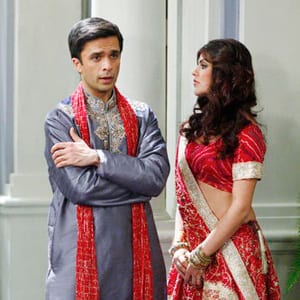 (SoapOperaNetwork.com) — "One Life to Live" Episode Recap – Monday, October 17, 2011.
IT HAPPENED TODAY…
Todd receives another visit from Irene. Meanwhile, Téa presents a deal to Bo. Téa is given an opportunity to listen to Victor's last words, captured on Shaun's voicemail. At EOD Téa seeks out Todd as Bo contemplates her offer.
Elsewhere, John gets a visit from Shaun, who relays his strange encounter with Vimal. John remembers witnessing a run-in between Vimal and Brody and wonders if he might have had cause to kill Victor.
John confronts Brody and requests his weapon for testing. Natalie is forced to run the test. John wonders why Brody would threaten Victor. Earlier, Natalie catches up with Rex. Both are moving on with their lives. Later, Roxy flips out when she learns from Rex that Natalie is engaged to Brody. Roxy tells Rex that John is still in love with Natalie.
At the Spotted Pony, Rama and Cutter set up Kim to take the fall for Mr. Berger's death years ago. Kim beseeches Cutter to take care of her friend in her absence. Meanwhile, Cutter shows up just as the doctor is asking the patient if she remembers her name.
On the Next One Life to Live…
Brody unleashes his rage on John.
Kim's friend has to be sedated.
Tina and Cord dance around their feelings.