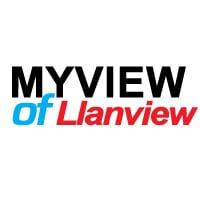 (SoapOperaNetwork.com) — With "One Life to Live" nearing the end of its run on ABC Daytime, the list of returning former cast members is increasing. And, while the list is impressive, it is lacking one important ingredient for long-time fans of the soap.
With the exception of Judith Light, who is rumored to be making an appearance as Karen Wolek in the near future (which has yet to be officially confirmed), no one (character or actor) from the first two decades that "One Life to Live" was on the air are said to be on the list of possible returns (and no, Tina's recent return doesn't count). But this is hardly a new development. The same thing happened more than years ago when "OLTL" celebrated its 40th anniversary in 2008.
While this decision ignores nearly half of the show's history and legacy, I can see where the writers are coming from in a sense. Aside from older, long-term fans who have watched the show since almost since its inception, and history buffs who like to research the early goings on in Llanview, the majority of today's "One Life" fans likely have no connection to characters like Carla Gray, Steve Burke, or Elieen and Julie Dennison. Furthermore, several of the actors who played those characters back in the late 1960s and early and mid 1970s have since passed on. And, many of those characters would either no longer have any friends or family currently residing in Llanview or, if they did, no obvious reason to contact them now when they haven't do so in twenty or thirty years anyway.
Even so, it would still be a nice way to honor the entire 43 year history of the show, and not just the last 23 years of it, especially considering that "One Life's" early years were filled with storylines that were deemed rather controversial, ground-breaking, and unheard of it for its time, such as the light-skinned Carla Gray (whom the audience thought was white) kissing a black man. That kiss alone prompted an ABC affiliate in Texas to drop the show from its daytime schedule at one time. Or Cathy Craig, a young girl hooked on drugs, whose counseling sessions took place with real-life drug addicts in New York City's Odyssey House. Even the soap's original name "Between Heaven and Hell" was deemed too controversial by the show's sponsors, prompting creator Agnes Nixon to compromise and go with a more traditional title.
That being said, I realize that the show's last two decades have also had their fair share of controversial and socially relevant plots like the homophobia/AIDS storyline, Viki's battle with breast cancer and enduring a heart transplant. But it was the success of those early storylines noted above the paved the way for the show to condition on with similar types of plots years later.
How interesting would it be for several of these characters who were last seen in Llanview twenty-five, thirty, or even thirty-five years ago to suddenly walk back into town? Even if Viki is the only person some of them recognize, what a nice nod to those long-time fans and to the show's history that would be. It would also be a treat for newer viewers to finally see a character they may have only heard or read about suddenly onscreen interacting with Llanview residents we are more familiar with. I know it would be me, having been born more than a decade after "One Life to Live" aired its first episode, and I'm sure it would be for many others as well.
That's not to say that I won't enjoy seeing Gabrielle Medina, Lindsay Rappaport, or Alex Olanov returning once more, or that I haven't like seeing Tina and Cord back in Llanview again. These were some of the characters I grew up with over the years. But is would certainly be interesting to see some of those I didn't grow up coming back as well. With Tina, Viki, and Todd all together again, imagine if we got to see their other siblings Meredith and Tony again (even if only in spirit form) for instance. Sadly however, I'm sure that "OLTL" likely won't even mention the names of many of these older characters in the final months. But even if they don't much of those first twenty years of Llanview will live on through the "OLTL" anniversary books, Youtube videos, and old photographs. And that is better than nothing for a show that has been a part of my life for more than a quarter of a century now. However, I will be really ticked off if the show doesn't ask Michael Storm to appear a final time as Dr. Larry Wolek. Just sayin'.
Moving on, congratulations to"Kelly" and  "CBRVA83," both of whom (for the most part) correctly guessed the answers to the trivia questions from the previous column. In case you missed the clues, here there are again with the answers: 1. What was the name of the episode of "Kate & Allie" that Frankie Faison (Richard Evans) appeared on, and what character did he play? Answer: "The Bad Seed;" a detective. 2. What legendary television star does Melissa Archer (Natalie) consider to be her role model? Anwer: Lucille Ball 3. What U.S. city does Florencia Lozano (Téa) say that she wouldn't like to live in? Answer: Los Angeles.
Now it's time to shake things up a bit and do some more trivia. 1. What small role did Peter Bartlett (Nigel) play in the film "Meet the Parents?" 2. To which magazine has Andrea Evans (Tina) served as a contributor? 3. What former "Andy Griffith Show" actor did Barbara Rhoades (Irene) co-star with in a 1968 Western, and what was the name of the movie? I'll have the answers in the November 15 edition of My View of Llanview.
Now, before I wrap up this column, I'm going to look into my crystal ball and give you a quick sneak peek at a few things coming up a few weeks down the road. Will a wedding go off without a hitch? Someone is discovered passed out. One man's past catches up with him. And wedding bells ring, but it may or may not be who you think.
Well that's concludes yet another column. Have a great week everyone! Have a safe and ghoulish Halloween and don't eat too much candy.
Take care, and until next time remember, we only have "One Life to Live"…