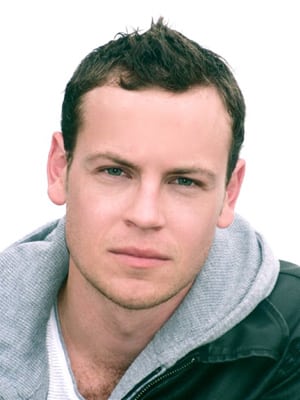 UPDATE: Wednesday, October 5, 2011 at 2:33 PM ET
Since we originally went to press early this morning, a "General Hospital" representative has since stated that Butler's first appearance on the soap will be "sometime later this fall…," although not necessarily contradicting our earlier report of October 24.
Stay tuned to Soap Opera Network as more  information on Butler's "GH" role comes in.
PREVIOUS: Wednesday, October 5, 2011 at 2:58 AM ET
(SoapOperaNetwork.com) — On Wednesday, September 21, daytime newcomer Nathin Art Butler tweeted to his followers (@nathinbutler) "I was welcomed into the family of 'GH' today. 1st day on set felt like 1st day of high school. Feel so blessed." For those wondering what exactly he was talking about, on that day the actor revealed to the soap world that he had been hired to portray the contract role of Dr. Ewen Keenan, also known as "the mad Aussie therapist" on ABC's "General Hospital. Soap Opera Network has since learned when you can expect to first see the actor, musician and digital photographer on screen.
According to sources, beginning with the Monday, October 24 episode of "GH," look for Butler to begin interacting with Rebecca Herbst's Elizabeth Webber when the character finds herself encountering a mystery man (Butler's Dr. Keenan). After describing his first day on set, the actor followed up that tweet with information on what his second week was like when pressed by a fan of the ABC drama series. "Started last week. Felt pretty special! Moonlit beach scenes this week. Dreamy character intro."
Tweets to Stardom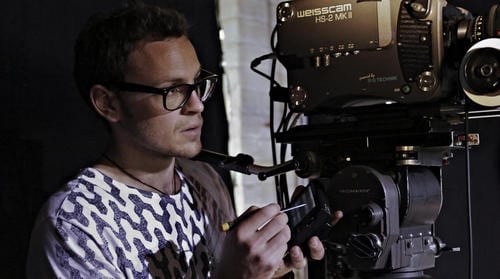 Butler began his professional acting career in 2007 courtesy of the TV movie "Rain Shadow," a mini-series in which he portrayed the role of Shane Maguire. The actor subsequently appeared in the 2010 HBO mini-series "The Pacific" as a Young Private. In addition to acting in a number of films since then, Butler is also an avid film buff as he's performed a number of behind the scenes jobs including performing duties as a Camera Operator, Cinematographer, and as an Associate Producer. On the beat.productions website, you can view a number of projects that Butler had some role in helping develop (both in front of and behind the camera) via video trailers and/or B-Roll.