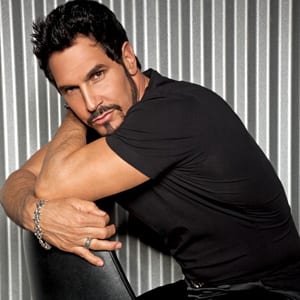 (SoapOperaNetwork.com) – – A look at what's happening on "The Bold and the Beautiful" during the week of October 3, 2011.
THIS WEEK ON: THE BOLD AND THE BEAUTIFUL
Brooke and Katie make it their goal to put an end to Steffy and Liam's engagement. Bill sends Liam and Steffy to Aspen. After helping Hope track down Liam and Steffy, Rick asks an old friend to find Liam and deliver a message to him. Liam thinks about his relationships with Steffy and Hope. Steffy anxiously tries to get Bill to keep Hope away. Ridge is forced to choose sides between Brooke and Taylor yet again.
Monday, October 3 –  Steffy manipulates Hope into questioning her right to Liam's love; Liam questions his fathers true intentions.
Tuesday, October 4 – Bill orders Justin to leak a photo of Steffy wearing Liam's engagement ring to the public in order to make his point; Ridge walks into a heated argument between Brooke and Taylor.
Wednesday, October 5 – Katie calls Bill out on his machinations with Steffy and Liam; Liam and Steffy take a whirlwind trip to a destination known only to Bill.
Thursday, October 6 – Steffy and Liam share a romantic kiss in Aspen; Rick shows his brotherly love and sleuthing skills when he assists Hope in tracking down Liam and Steffy.
Friday, October 7 – Rick and Bill both use their power of persuasion to manipulate the outcome of the love triangle; Steffy hides the fact that Hope is en route to Aspen from Liam.