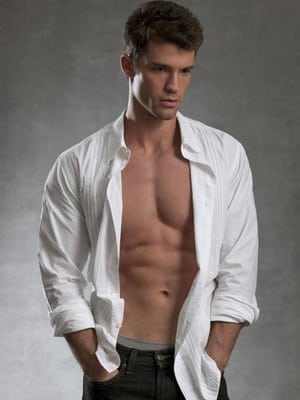 (SoapOperaNetwork.com) — "One Life to Live" Episode Recap – Thursday, September 22, 2011.
IT HAPPENED TODAY…
John just wants to have a relaxing end-of-day drink at his bar but must first shake Roxy, who presses him about his feelings for Natalie. Pestered, John tells Roxy he is not in love with Natalie. Roxy deems John a liar and pushes him to cop to his feelings.
Elsewhere, Brody receives a visit from Jessica, who has come bearing a medal left behind at Llanfair during the move. The pair reminisces about the medal's meaning to them both . Brody informs Jessica of his marriage proposal to Natalie. Jessica seeks comfort from Ford. Meanwhile, Natalie returns home and changes her mind about Brody's proposal.
Blair has bad news for Starr: Todd has been arrested. Starr informs Blair that the reason for Todd's incarceration is Jack's eyewitness account that he killed Victor. Starr urges Blair to compel Jack to come. Privately, Blair tells Starr that she is not 100% certain Jack is telling the truth but has to be on his side right now. She knows she's in danger of losing him. Jack thanks Blair for believing in him.
Elsewhere, Dani tells Téa about her visit to Todd at the jail. Téa is incensed that Todd would use Dani to get to her.
The Ford brothers compare notes on their love lives. By EOD Nate checks in with Dani, James supports Starr, and Ford gives solace to Jessica.
On the Next One Life to Live…
Several Llanview residents have big dreams.
Bo gives John some food for thought.
Téa makes a surprising discovery.