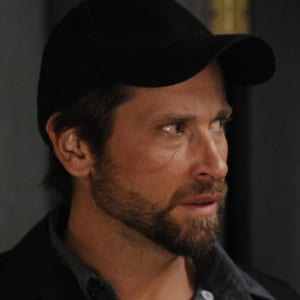 (SoapOperaNetwork.com) — "One Life to Live" Episode Recap – Monday, September 12, 2011.
IT HAPPENED TODAY…
Todd and Natalie snark at each other but ultimately share a warm moment when Todd admits to Natalie how much he needs to have his name cleared for his kids' sake, especially Jack. Natalie fills in Todd on the death of Gigi and Jack's role in it, and the cover up. Todd realizes he needs to connect to his kid, who's walking around with a guilty conscience.
Shaun plays his voicemail for John. Starr tries to convince Jack to give Todd a chance. Shaun comes over to talk to Starr as Jack eavesdrops. Natalie, after her talk with Todd, meets Brody and tells him she is starting to think Todd really is innocent.
Echo and Roxy are frantic to find Morris the Porcupine with Rex's gun hidden inside, not realizing Cutter has it. Brody thinks Cutter has stolen Morris, but Cutter insists he bought it. Echo and Roxy cover to Rex about the gun/Morris, and then Roxy goes to John to report the theft of Morris.
Shaun seems eager to confide something to Brody when Rex interrupts. Rex picks up on the fact that Shaun had something on his mind and questions him about it.
Aubrey meets Kim. Cutter is upset to find them together, worrying that Aubrey will ask Kim questions that will lead her to finding out what they did at the Spotted Pony. After Kim leaves, Cutter and Aubrey are finding a place to put Morris when the gun falls out, to their shock.
On the Next One Life to Live…
John has doubts about Jack's claim.
Phylicia gets some legal advice from Téa.
Rex and Shane learn Destiny is pregnant.