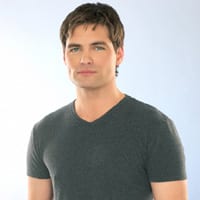 (SoapOperaNetwork.com) — "All My Children" Episode Recap – Thursday, September 8, 2011.
IT HAPPENED TODAY…
Jake abruptly ends a phone call regarding adoption when Amanda shows up. Amanda and Jake enjoy spending time with Trevor and agree that they want to look into adoption seriously.
Dixie's surprise for Tad goes awry and they pair end up in a jam at the police station. Krystal helps Dixie finally get out of the chicken costume. Tad puts on the chicken costume later and surprises Dixie. Tad tells Dixie what he wants for their future from this moment on. The romantic moment is sealed with a kiss.
Scott tells JR he's been told the house is in foreclosure. JR admits he lost both the house and the company. JR lashes out at Marissa, Colby and Dixie when they try to offer their help. Colby places a call to Brooke. Brooke puts Adam on the phone. Dixie tells Tad about JR losing the house.
Madison brings Scott a house warming gift. Marissa questions if Scott and Madison are back together.
Cara worries about her test results. David and Cara connection grows as they shere an improptu and light-hearted date at the park.
On the Next All My Children…
Jesse wants Ryan to drop his vendetta against David.
Zach warns Ryan not to mess with something he doesn't understand.
Cara is shocked by the results of her test.