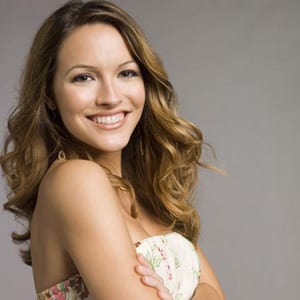 (SoapOperaNetwork.com) — "All My Children" Episode Recap – Friday, September 9, 2011.
IT HAPPENED TODAY…
Amanda points out how adoption has been harder than she thought and Cara suggests Children of Hope which relocates children orphaned by war and offers to make a call for her. Jake and Amanda take Cara up on her offer. Cara explains to Jake and Amanda why she's helping them.
A concerned David can't get his mind off Cara. Cara tells Griffin she misses Griffin. David promises to find out where Griffin is. Cara is shocked by the results of her test. She's pregnant.
Jesse insists Ryan drop his vendetta against David before releasing him. Jesse tries to keep the peace as Ryan and Zach get into it again. Greenlee questions if it would have been better had Zach remain gone. She confronts David about Zach. Meanwhile, Jesse takes Ryan for a walk to try to get through to him. Ryan knocks Jesse out so he can follow Zach's trail back to David's facility. Zach, David, Greenlee all end up at David's facility where it is revealed that Zach apparently killed Griffin. A flustered David insists he didn't want this while Zach proclaims his allegiance to David and Project Orpheus. Ryan charges Zach when he takes out a gun and a shot rings out.
Opal and Sam surprise Erica at her book signing. Sam gives Erica a lead on the facility she's looking for. Erica searches for Mike Roy. David finally tells and irate Erica the truth, Mike is still dead. Erica blasts David. Film-producer Kit Sterling (John O'Hurley) approaches Erica with a convincing argument as to why she should let him bring her life story for the big-screen.
On the Next All My Children…
Will Angie's sight return?
Kendall gets a mysterious text.
John O'Hurley guest stars as film producer Kit Sterling.