Friday, August 14, 2009 8:00 AM ET | By Scotty Gore
---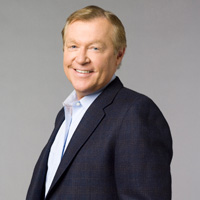 (SoapOperaNetwork.com) — Lights, camera, action!
THIS WEEK ON: ONE LIFE TO LIVE
Kim and Stacy compile a list of potential candidates to get her pregnant again on Monday, August 17, quickly narrowing the list down to three men in particular. Rex makes it clear to Roxy that it's going to take much more than saying 'I'm sorry' for him to forgiver her this time. Schuyler informs Gigi that it would be best if they ended their friendship, and gives her a good-bye hug, which is witnessed by Rex. After Rex blows a gasket on Tuesday, August 18, Schuyler walks away from the woman he loves, not wanting to cause her any additional pain. Rex and Gigi work to rebuild their relationship. Fish tells Kyle that he and Layla had sex and are in a real relationship on Monday, August 17. Although his feelings are hurt, Kyle opts not to tell Cristian the truth. Kyle tells Stacy that her feminine wiles won't work on him. Fish becomes jealous when he sees another man hitting on Kyle. Schuyler gets in Rex's face on Thursday, August 20, reminding him he alone will be to blame if things don't work out with Gigi. Cristian is shocked when he and Layla return to the apartment to find Stacy attempting to seduce Fish. At Rodi's, Kyle's date Nick tells him how Fish tried to sabotage their evening. Stacy makes Schuyler her latest target on Friday, August 21. Rex demands Stacy make an appointment with an OB/GYN for a check-up on the baby. Cole and Serge have another meeting. Later, Serge discusses his doubts about Cole with his boss. And Mayor Lowell is clearly up to no good.
The Inside Story: Skeletons in the Closet
Todd rips Rex's report on Téa away from Blair's clutches, and demands to know what she is up to. Meanwhile, Elijah issues Téa an ultimatum — either drop the case or risk having her secret exposed on Monday, August 17. As Matthew's hearing begins, Téa makes an unexpected move. On Tuesday, August 18, Matthew delivers his rather emotional testimony from the witness stand. Upon cross-examination, Ejilah rips into Matthew, questioning his maturity. Téa attempts to salvage the situation on Wednesday, August 19. After he rattles her cage once more, Téa soon discovers that Elijah is secretly working with Ross Rayburn on Friday, August 21. Elijah assures Téa that he will leave her alone if she just gives in to Ross' demands. Elsewhere, Todd accuses Blair of being jealous of Téa on Tuesday, August 18. Blair plants a kiss on Todd and claims that she can him anytime she desires. The brazen move does not achieve the desired result however, prompting Blair to slap Todd across the face. Stating that he has been reformed, Todd reminds Blair that his heart now belongs to Téa. In response, Blair teases Todd with the dirt Rex dug up on Ms. Delgado, and later orders the P.I. to double his efforts to learn her deep, dark secret. On Friday, August 20, both Marty and Todd are shocked to learn that she has been designated as his court appointed therapist. Over Todd's objections, Marty decides that it's time to get Todd out of her head once and for all. Rachel and Greg butt heads. And Bo and Nora still won't admit their feelings for one another.
A Closer Look: Family Feud
Jared and Natalie show the mysterious DVD to Clint and Brody on Wednesday, August 19. Desperate for answers, Jessica pays a visit to Madame Delphina, who offers to try to contact Nash's spirit through a séance. David and his film crew arrive at Asa's mansion. By Thursday, August 20, Brody informs Jared and Natalie that Jessica has a stalker. Meanwhile, Delphina tells Jessica that she is unsure if she reached Nash's spirit, but that she was hit with an overwhelming feeling that danger lies ahead. In front of his kinfolk, a campy David lets the cameras roll. Clint quickly has enough of David's antics, and aims his shotgun right between his nephew's eyes. To add to the drama, David confesses that he is bankrolling Matthew's lawsuit, prompting Nora to lunge for his throat on Thursday, August 20. Shortly thereafter, Clint throws David and his crew out of the mansion.
One Life to Live News and Headlines
OLTL ALERTS: WEEK OF AUGUST 24, 2009
Viki mulls over running for mayor again. (SOAPnet)
Marty has her hands full with her own problems and getting inside Todd's head. (Soap Opera Weekly)
---
Discussion: OLTL PreVUE: Week of August 17 Edition
---