Tuesday, July 28, 2009 10:50 PM ET | By Scotty Gore
---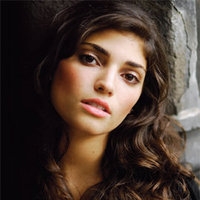 (SoapOperaNetwork.com) — The former "Gossip Girl" splashes down in Llanview on Friday, August 14th, just in time to assist her best friend Stacy Morasco (Crystal Hunt) in cooking up her latest scheme.
With her first airdate finally announced by "One Life to Live," fans can look for the younger Morasco sister's BFF, Kimberly (Kim) Andrews, to take a break from her lucrative pole dancing career in Las Vegas to move to Llanview to make things just that much sluttier for the residents of the fictional Pennsylvania town.
After filling her best bud in on the details of what became of her once delicate situation and explaining how the truth must stay buried, Kim offers Stacy a simple solution to her problem. But one question remains…sending the stripper sisters off looking for a sucker they can lure into their trap to ensure that Ms. Morasco gets what she wants, rather than what she deserves.
Best known for portraying Penelope Shafai on the hit CW primetime drama "Gossip Girl," "OLTL" marks the first soap role for Setton. Her character, which was originally named Summer, will interact with Stacy, Rex, and Gigi, as well as a few other characters in Llanview. It is a contract role.
In other news…
Kevin O'Rourke reprises his recurring role of Llanview Mayor Stan Lowell on Wednesday, August 12th when he butts heads with a few of the town's leading ladies on the Llanview Hospital Board of Directors. To make matters worse for the commander-in-chief, John McBain begins to grow suspicious of the public offical with questionable integrity.
Lea DeLaria appears again as Madame Delphina on Wednesday, August 20th, when the physic issues an ominous warning to one particular Llanview widow.
Tuc Watkins returns as David Vickers Buchanan on Monday, August 10th with an interesting proposition for each of the two women in his life. But will they agree to his terms, or will he be forced to try to persuade his newfound family to agree to his point-of-view?
An already spooked Jessica Brenan mistakenly accuses Ford, one of David's new associates, for being the person stalking her and rattling her nerves. Meanwhile the real culprit remains at large. While the identity of the actor cast in the minor role of Ford is unknown, look for him to accompany Mr. Vickers back to town. For more insight into the role of Ford, click here to read SON's report on the original audition script for the character.
Kearra Giovanni returns as Dr. Vivian Wright, the co-worker and occasional date of wondersurgeon Greg Evans on Thursday, August 13th. From the way it sounds, this is one lady doc who is good at detecting chemistry…and we're not talking test tubes and Bunsen burners.
Matt Walton first airs as hotshot lawyer Elijah Clarke on Friday, August 7th. Even though he will be brought to town by the Buchanans, the overconfident attorney will soon become involved with Téa Delgado and all those in her orbit.
Look for more dayplayer in upcoming episodes, including Thursday and Friday, September 10th and 11th.
For a couple of other small upcoming casting notes, click here to get caught up.
And a once popular character (whose original portrayer is now on another soap), may or may not appear in flashback form (in terms of scenes from a past "One Life" episode) in a certain episode airing next month, when a mysterious package is believer to a pair of equally mystified recipients.
"One Life to Live" airs Weekdays on ABC. Weeknights on SOAPnet. Check local listings.
---
Discussion: Llanview 'Gossip': Amanda Setton Makes 'OLTL' Debut
---