Friday, July 31, 2009 8:00 AM ET | By Angela Rosa
---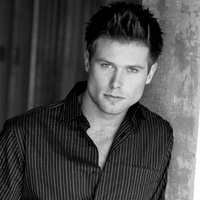 (SoapOperaNetwork.com) — That pesky little voice in your head.
THIS WEEK ON: ALL MY CHILDREN
Taylor realizes that Krystal still loves Tad. Jake and Amanda convince David that Amanda is sterile on Monday, August 3, and prepare their plan to "adopt" Trevor. Tad and Taylor find themselves in a pickle when Krystal overhears them discussing a baby on Tuesday, August 4. Tad, Taylor, Jake and Amanda are forced to come clean with Opal on Friday, August 7. Natalia confronts Jesse about his work ethics on Wednesday, August 5. Angie takes notice of Randi's quick defense of Jesse on Thursday, August 6. Liza shares a sad goodbye with Marian. Krystal is overwhelmed by David's paternal instinct.
The Inside Story: Run
Zach and Ryan's escape plot hits a major snag when Kendall refuses to go on the run on Monday, August 3. Kendall explains that she couldn't bear to tear the boys away from Zach. Zach and Ryan convince Kendall to stick to the plan moments before the cops begin to descend on the warehouse. Kendall arrives at the marina but ultimately decides to turn herself in to Natalia instead of fleeing. Jesse doesn't press the issue when Kendall claims she acted alone in her escape attempt. Kendall's emotions get the best of her alone in her cell. Jesse alerts Zach to Kendall's intention. Following her full confession on Wednesday, August 5, a consoling Stuart appears to Kendall and tells her that they can all be at peace now. Zach gives an impassioned plea for leniency at Kendall's sentencing hearing on Thursday, August 6. Scott and then Adam, at Annie's urging, also make statements on Kendall's behalf. Marian rips into Kendall and makes it clear that she wants her to pay dearly for killing Stuart. Ryan reaches out to a distraught Erica. The judge delivers Kendall's sentence. Craving an eye for an eye, Marian takes aim at Kendall and shoots – but ends up hitting Marissa.
A Closer Look: Beware
Annie agrees to be JR's newest step-mother on Tuesday, August 4. Scott informs a seething JR that Adam asked him to move into the mansion. JR and Marissa's bond continues to grow. Marissa finds an unconscious JR in an alley. JR truthfully tells Marissa he hasn't been drinking and dismisses the incident as being nothing. JR's disdain is palpable when Adam announces his engagement to Annie on Wednesday, July 5. JR challenges Annie to admit that she's just using his father and to that end pulls her into a kiss to prove it. Junior get a rise out of Annie, who slaps him across the face on Friday, August 7. Colby wants nothing to do with Annie or Adam.
All My Children News and Headlines:
AMC ALERTS: WEEK OF AUGUST 10, 2009
"All My Children" airs Weekdays on ABC. Weeknights on SOAPnet. Check local listings.
---