Friday, June 19, 2009 8:00 AM ET |
By Angela Rosa
---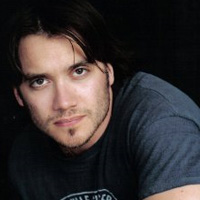 (SoapOperaNetwork.com) — Looking for trouble.
THIS WEEK ON: GENERAL HOSPITAL
On Monday, June 22, Ethan begins to realize his partner's feelings for their mark are a little too real. Rebecca and Nikolas make love. Nikolas reassures Rebecca that what he feels for her goes beyond who she looks like. Johnny and Olivia can't keep their hands off each other on Tuesday, June 23. Ric and Andrea are revealed to be in an unholy alliance. Patrick and Robin confront the mayor after deducing that Brianna was murdered after going over her autopsy. The mayor insists that he would have never killed Brianna because he truly loved her. Robin and Patrick witness a volatile Andrea attacking Matt on Wednesday, June 24, accusing him of ruining her husband's career. On Thursday, June 25, Ric is sure everything is going his way as he informs Andrea that the Drake men hired him to represent then in the malpractice case. Mac and Alexis are confronted with the suspicion that Brianna was murdered. Upon being arrested, on Friday, June 26, Mayor Floyd makes a shocking public announcement that leaves Alexis stunned and humiliated.
The Inside Story: Apples &Trees
Jax restrains Michael after he comes perilously close to harming Carly. Carly is forced to agree with Jax's assertion about Michael's living arrangements. A shaken Michael apologizes to Morgan for his behavior before sneaking out. Jason warns Jax that Michael is not safe living with Sonny on Monday, June 22. Morgan gets snatched by Dominic, the only surviving sniper from the earlier ambush on Johnny and Jason. Michael and Carly take off into the woods in search of Morgan. Together, mother and son best Dominic after finding him and Morgan. Carly convinces a hurt Dominic to take off without hurting her or the kids. Sonny reassures Michael, who makes a startling decision. Michael turns to Johnny after angrily facing off with Jason about his future in the organization. Jason arrives on the scene just as Johnny tells Michael that he will not assist in getting him shot again. Michael rages at Jason when he makes it clear that he will never join the mob. On Thursday, June 25, Sonny and Michael get into it over Michael's plans for the future. Michael accuses Sonny of not wanting him in the organization because he's brain damaged. Sonny buys Michael a new sports car to offset his guilt. Carly asks a stunned Monica and Edward to take Michael in on Friday, June 26. Edward suggests that Jason make things easier for Michael by moving in as well.
On Tuesday, June 23, a wounded Dominic arrives at Sonny's where he informs Claudia the hit went awry and begs for her help. A panicked Claudia hides Dominic in her bedroom when the penthouse suddenly becomes a busy hub. Kristina hides when Alexis arrives and ends up alone with Dominic on Wednesday, June 24. Alexis squares off with Claudia over Michael and Kristina. Kristina listens in as Sonny and Alexis argue about her. Claudia later finds Kristina and Dominic together.
General Hospital News and Headlines:
GH ALERTS: WEEK OF JUNE 29, 2009
"General Hospital" airs Weekdays on ABC. Weeknights on SOAPnet. Check local listings.
---