Friday, May 8, 2009 8:00 AM EST |
By Angela Rosa
---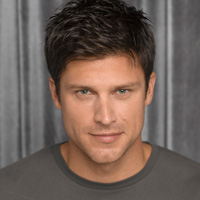 (SoapOperaNetwork.com) — Heartache.
THIS WEEK ON: GENERAL HOSPITAL
Jason unburdens himself to a supportive Sam on Monday, May 11. Maxie and Spinelli are baffled when their lead on the culprit leads them back to the Crimson office. Alexis realizes just how smitten Nikolas is with Rebecca. Maxie tries to hide her lack of faith in Spinelli on Tuesday, May 12. Spinelli makes a shocking discovery about Kate. On Wednesday, May 13, Alexis accidentally walks in on a nearly naked Nikolas and Rebecca. Alexis remains convinced Rebecca is hiding something. Ric warns Claudia that he is going to stake claim on her child if he's the father.
The Inside Story: Hope
Patrick valiantly works to get Michael's heart beating again. Michael's loves ones must decide whether or not they should ask Patrick to stop the operation. Carly gives Patrick the go ahead to finish the operation. Patrick gives everyone the news that Michael made it through surgery. Carly holds on to the hope that Michael will wake up. Patrick explains to Carly that if Michael doesn't wake up soon, he probably never will. Sonny asks Claudia point blank if she had role whatsoever in Michael's shooting. Jason chooses not to tell Sonny what he knows. Jax worries that Carly is in denial about Michael. Carly finally accepts Michael will never wake up. On Friday, May 15, Michael's heartbroken mother flies into a rage and ends up collapsing in Jax's arms. Meanwhile back in Michael's hospital room, Lulu is stunned to find the coma patient awake. Jason informs Claudia that he knows what she did just as Sonny arrives on the scene.
A Closer Look: Puzzles
Luke takes notice of Tracy's not so subtle reaction when Lulu cozies up to Ethan. Tracy lies and explains that she just doesn't want Lulu to end up with a broken heart again. Lulu wonders if Ethan has any idea why Luke put her up to flirting with him. Luke, Tracy, and Ethan continue to keep Lulu in the dark. Luke discusses his suspicions with Ethan and decides to place a call to Holly. Tracy is convinced Luke is playing into Holly's hands. Luke and Ethan come to believe Holly is in trouble after Luke's call to her is abruptly cut off. The pair head off to rescue Holly with Tracy on their heels. Luke, Ethan and Tracy find themselves in danger in a deserted bar in Singapore. Back home, Lucky pours out his heart to Elizabeth about the situation with Luke and Ethan on Thursday, May 14. Tracy denies Luke's accusation that she tampered with his and Ethan's DNA test. Holly pays Luke an unexpected visit.
General Hospital News and Headlines:
GH ALERTS: WEEK OF MAY 18, 2009
"General Hospital" airs Weekdays on ABC. Weeknights on SOAPnet. Check local listings.
---