Saturday, May 2, 2009 7:39 PM ET | 
By Jermetria Lacey
---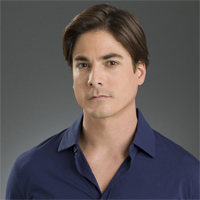 (SoapOperaNetwork.com) — "Days of our Lives" Episode Recap – Friday, May 1, 2009.
IT HAPPENED TODAY…
Sami tells Lucas he has to keep his lips zipped about Grace now that she's decided not to tell EJ the truth about the baby. Lucas promises he won't say anything – not even to Chloe. The conversation segues to Rafe and how Sami isn't sure about her future with him. Lucas doubts Rafe is going to be that excited to start anything romantic with Sami as long as she's still harboring feelings for EJ. Sami argues she isn't harboring feelings. She'll always be connected to EJ through Johnny, but that's it, which is why she's got to keep Grace's secret safe. Lucas promises to keep it. Will enters on this. He's overheard and not happy Lucas is getting involved in Sami's stuff. Sami covers, learning Rafe is at the Java Café and goes to meet him. Later, Will tells his dad how he had a talk with Chloe and it seems she makes him really happy. He doesn't want Lucas to screw it up by keeping secrets from Chloe. Lucas is fine with it, and bets Chloe has a few secrets of her own. Meanwhile, Chloe runs into Father Matt and tells him that things are just peachy. Father Matt wants to know if she ever told her husband the truth about her infidelity and she says no…some secrets are best kept hidden as Lucas walks up and has seemingly overheard.
Rafe and Arianna spent the night catching up. She's a bit pissed that he hasn't been in touch. She learns about his watching Sami, kind of having a romance, but Rafe doesn't think it's going to work out. Later, he tells Arianna that he will always love her and she will never be replaced in his heart as Sami arrives, and witnesses Rafe's declaration.
Chelsea and Kate learn Billie's accident is even graver than before and that she's going to need help in London. Kate wants to go, but can't leave Philip due to his injures, so Chelsea volunteers. Daniel offers to call the hospital in England and make a call for Chelsea for future opportunities. Chelsea appreciates it. She also says good bye to Abe, Lexie and Theo. She knows she's leaving Theo in good hands. It's Lexie who is Theo's anchor. Kate has to say good-bye to Chelsea as well. It's an emotional farewell, but once Chelsea is gone, it's back to business for Kate. She zeros in on Daniel and tells him she knows he had an affair with Chloe. Also, Chelsea calls Max and says they need to talk.
"Days of our Lives" airs Weekdays on NBC. Weeknights on SOAPnet. Check local listings.
---