Saturday, May 9, 2009 11:04 PM ET |
By Scotty Gore
---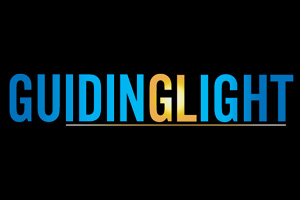 (SoapOperaNetwork.com) — CBS weighs its options on a possible replacement for "Guiding Light."   
Since canceling daytime's longest running drama series early last month, the Eye Network has explored several options in the search for a potential replacement.  Expanding "The Early Show," creating a new talk show, and giving the time slot back to the local affiliates, have been among the ideas discussed by network executives.  Even a revival of the popular '80s game show "Pyramid" has been mentioned as a possibility. 
However, despite the recent chatter concerning the classic game show once hosted by America's oldest teenager Dick Clark, it now appears that plans for an updated "Pyramid" incarnation have fallen by the wayside.  Instead, the network could now be looking at creating a game show "power hour" consisting of new versions of two other legendary game shows, "Let's Make a Deal" and "The Dating Game." 
According to Variety, CBS will film a pilot for "Let's Make a Deal" later this month for viewing by the network brass.  If things go well, the search for a host will get underway and another pilot will be shot.  Original "Deal" emcee Monty Hall is said to have been consulting in the process by meeting with potential hosts, which is reported to include some big names.
"Let's Make a Deal" debuted in 1963, and featured audience members dressed in costumes, vying for the chance to play games and win prizes.  After alternating between ABC and CBS, the original version ran off and on before coming to an end in 1991.  Updated versions ran on NBC Daytime from 1990-1991 (hosted by Hall), and Primetime in the summer of 2003 hosted by Billy Bush, "Access Hollywood" new correspondant and nephew and cousin of former U.S. Presidents George H. W. Bush and George W. Bush, respectively.
As for "The Dating Game," plans are still in the inital stages and nothing has been confirmed thus far.  Featuring a bachelor or bachelorette asking questions to three members of the opposite sex without seeing their faces, the Chuck Barris created game show premiered on ABC in 1965 and ran until 1980.  Subsequent syndicated versions aired between 1986 and 1999.  Hosts have included Jim Lange, Elaine Joyce, Jeff McGregor, Brad Sherwood, and Chuck Woolery.   "The Dating Game" was rumored initally to have been paired with counterpart "The Newlywed Game," when GSN (formerly Game Show Network) announced plans to remake the classic game first hosted by Bob Eubanks.  However, those plans soon fell through, and the latest version of  "The Newlywed Game"  debuted on GSN on April 6th of this year.
"Guiding Light" was canceled by CBS on April 1st, and is expected to end its iconic 72-year run on September 18th. Created by Irna Phillips in 1937, the soap has earned a spot in the record books as the longest running daytime serial in the history of the genre.  
SON will continue to follow this story as it develops.
"Guiding Light" airs weekdays on CBS.  Anytime on CBS.com.  Check local listings.
---
Discussion:
CBS Looks to the Past to Replace 'Light'
---