Wednesday, May 13, 2009 2:30 PM EST |
By Angela Rosa
---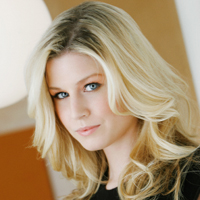 (SoapOperaNetwork.com) — A murder mystery brings both some new and some not so new faces to "All My Children" this May.
Look for Jennifer Bassey to air in her first "All My Children" episodes of the year this May. Marian Colby Chandler's return will coincide with the recent returns of Marian's daughter, Liza (Jamie Luner), and step-son, Scott (Adam Mayfield), as well as the soaps reportedly shocking Monday, May 18 murder.
The wonderfully talented Bassey has played Marian off and on since 1983 and taken the character from a not so terrific mother, she bedded her daughter's boyfriend (Michael E. Knight's Tad), to the woman who surprised herself by falling madly in love with the sweet and good Stuart Chandler (David Canary). The Emmy nominee has been with "AMC" in a recurring capacity since 2003, and last appeared on the soap in May of 2008.
Jennifer Bassey makes the first of several appearances on Friday, May 22.
The lovely Lee Meriwether will retrieve Ruth Martin out of the Martin attic on Thursday, May 28 when Pine Valley bids an emotional farewell to one of it's long-time citizens. Miss America 1955 began playing the Martin matriarch in 1996.
In other news correlating with the upcoming murder mystery, "AMC" has cast the roles of D.A. Henry North and his wife. North will first appear on-screen next week. Expect to see Mr. North's wife sometime in mid-June. At this time, "AMC" has not released the names of the actors who will be portraying either character. D.A. North, who is described as ruthlessly ambitious, will of course be trying his hand at finding and prosecuting the suspected killer in the upcoming storyline.
Update (Thursday, May 14, 2009 at 12:36 PM EST): Early this morning, 26-year old Stephanie Gatschet reported on her official web site that she will be playing the role of D.A. Henry North's wife, Madison, on "AMC." Gatschet taped her first scenes this week and will first air on Friday, June 19. Gatschet is not new to soaps, the actress received a lot of press for the role of Tammy on "Guiding Light." Why? Tammy was in a hot romance with her (first) cousin Jonathan (played by Emmy winner Tom Pelphrey). 
Update (Sunday, May 24, 2009 at 9:45 PM EST): On Friday, May 22, Kieran Campion premiered in the role of D.A. Henry North. Campion has played guest-starring roles on television series such as "CSI: Miami" on CBS, NBC's "Law & Order: Special Victim's Unit" and HBO's hit drama "The Sopranos." The actor, who is new to daytime, up until recently could be seen in the critically acclaimed limited-run Broadway play "The American Plan" which co-starred Mercedes Reuhl.
Expect to see Campion and Gatschet in the roles of the troubled and trouble-making Mr. and Mrs. North throughout summer 2009 on "AMC." Both roles are recurring.
"All My Children" air Weekdays on ABC. Weeknights on SOAPnet. Check local listings.
---
Discussion: 
---
All My Children
Jennifer Bassey
Lee Meriwether