Friday, May 15, 2009 8:00 AM EST |
By Angela Rosa
---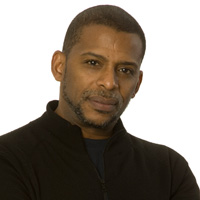 (SoapOperaNetwork.com) — Building a mystery.
THIS WEEK ON: ALL MY CHILDREN
A shot rings out at the Chandler mansion. Ryan finds Kendall outside the mansion. Kendall is thrilled and shocked to learn that her son is alive. Ryan leads Kendall away from the mansion. Jesse finds the victim of the gunshot wound. JR and Krystal are both convinced they know who the killer is. Jesse ends up putting a bullet in Tad's brain believing he's firing at the fleeing murderer on Monday, May 18. The cops corner somebody fleeing the scene of the crime. A skeptical Jesse has no choice but to arrest Zach who maintains he shot the victim. Jesse suspects Ryan is keeping something from him. The surgeons give Tad's loved ones a warning. Kendall suspects Erica is hiding something. JR makes a shocking discovery at the morgue and on Wednesday, May 20 delivers heartbreaking news. Tad shows some strange behavior on Thursday, May 21. Zach makes a full confession to the new D.A. to protect Kendall. Kendall refuses to turn her back on Zach.
The Inside Story: Redemption
JR informs an alarmed Aidan that Annie was running around the mansion with a gun. Aidan heads to Ryan's penthouse in hopes of finding Annie after realizing she's taken Emma. On Tuesday, May 19, we find Annie hiding out in the Chandler attic with Emma and a prominent and unconscious Pine Valley resident. Annie manages to sneak back to the penthouse cellar with Emma, where Aidan later finds her. Ryan finds evidence that Annie and Emma were in the Chandler attic. Annie saves someone's life. Emma's mom continues on the road to redemption when she brings Emma back home to Ryan. Ryan allows Annie to spend time with Emma. Annie turns herself in to the police.
A Closer Look: Deception
Liza shows up at the police station to offer Zach her legal services – and is shockingly six months pregnant…or is she? Liza reveals her identity to Zach while explaining to him that although she isn't actually carrying a baby, she is expecting one. Zach promises to keep Liza's secret. Colby wants nothing to do with Liza. Liza explains her convoluted plan to help both herself and Amanda to Jake. Jake refuses to go along with Liza's plan to pass Amanda's baby off as her own but Liza remains undeterred. Liza confronts Colby. Jesse has questions for Liza on Friday, May 22. Liza asks Colby to back up her alibi for the night of the murder.
All My Children News and Headlines:
AMC ALERTS: WEEK OF MAY 25, 2009
"All My Children" airs Weekdays on ABC. Weeknights on SOAPnet. Check local listings.
---