Tuesday, April 21, 2009 10:54 PM ET | By Scotty Gore
---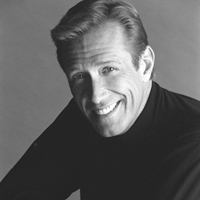 (SoapOperaNetwork.com) — ABC and CBS soap fans will have a chance to meet and greet their favorite daytime stars at the 11th Annual SoapFest in Marco Island, Florida.
For more than a decade, SoapFest has been a major fundraiser for many southwestern Florida charities, including Eden, Florida's Eimerman Center, an educational outreach service for children with autism. Since 1998, the annual event has hosted more than 60 soap stars, including Kim Zimmer, Robert Newman, Jordan Clarke, Walt Willey, Jon and Kelley Hensley, Broadway's Laura Bell Bundy and film actresses Brittany Snow and Hayden Panettiere.
This year's talented rooster includes a number of stars from "All My Children," "As the World Turns," "Guiding Light," and "One Life to Live." In all, 17 soap stars will be attending this year's charity event. Representing "AMC" will be Bobbie Eakes (Krystal Martin), Beth Ehlers (Taylor Thompson), Thorsten Kaye (Zach Slater), and Walt Willey (Jackson Montgomery), who will also be the master of ceremonies. From "ATWT," Ewa da Cruz (Vienna Hyatt), Trent Dawson (Henry Coleman), Van Hansis (Luke Snyder), Billy Magnussen (Casey Hughes), Austin Peck (Brad Snyder) and Jake Silberman (Noah Mayer) are all scheduled to be in attendance. Grant Aleksander (Philip Spaulding), Jeff Branson (Shayne Lewis), John Driscoll, (Henry Bradshaw Cooper), Michael O'Leary (Dr. Rick Bauer), and Caitlin VanZandt (Ashlee Wolfe) will represent "Guiding Light," and Susan Haskell (Marty Saybrooke) and Crystal Hunt (Stacy Morasco) will attend on behalf of "One Life to Live."
The 11th annual SoapFest kicks off on Saturday, May 2nd at 6:00 pm with a "A Night of Stars" at Bistro Soleil, located in the historic Olde Marco Inn at 100 Palm Street, on Marco Island. During this event, soap fans can chat one-on-one with their favorite stars from Pine Valley, Oakdale, Springfield, and Llanview. Included in this event are autograph and Q & A sessions with the stars, photo opportunities, auctions, and much more. Tickets for the event, which feature a full bar and catered buffet meal by one of the region's top chefs, are $100 and are expected to sell out quickly. A limited number of VIP tickets, which include guaranteed seating with the soap stars, can be purchased for $150. Additional special ticket packages are also available.
Next on the agenda is the "Off the Hook" Celebrity Bartenders Bash held at A'lmost Famouse Mel's at 657 South Collier Boulevard. At this event, which features a celebrity Karaoke contest, the featured soap stars will be making and serving drinks with proceeds going to charity. New to this year's bash is the popular "Grab the Bottle" game. Tickets are $40. However, discounted tickets are available when combined with tickets to the "Night of Stars" event. This event will be held at 10 pm on Saturday, May 2nd.
Sunday, May 3rd starts off with a bang as fans can enjoy an afternoon of "Cruisin' Boozin' & Schmoozin'" with their favorite soaps stars aboard the luxurious Marco Island Princess, from 11:30 am until 3 pm. Fans can chat with the actors and actresses as they take a sightseeing tour of the island, providing an opportune time for autographs, photographs, games, raffle prizes and auction items. Tickets, which are expected to quickly sell out, are $75 per person. A buffet lunch and entertainment are included in the boat ride. Board the Marco Island Princess at 951 Bald Eagle Drive.
This year's SoapFest wraps up later that afternoon with one final event, "Golfing with the Stars." Golfers can sign-up to play one-on-one with one of their favorite soap stars. However space is limited, and only 'serious golfers' are encouraged to register. Those interested should click here to register.
In addition, auctions will be held throughout the weekend, giving interested fans the opportunity to purchase such as items as original artwork by actors, private studio tours on sets usually closed to the public, ticket packages to the "36th Annual Emmy® Awards," and lunch with your favorite star. All bidding must be in person as items will be offered and auctioned off during each event.
The celebrity artwork will be created by the soap stars during the Art 4 Autism SoapFest event, which teams up daytime actors with children and young adults to create a variety of canvases to be auctioned off for charity.
Pat Berry, director of the Marco Island SoapFest, states that "Ninety percent of SoapFest ticket sales originate from fans all across the country and Canada. Soap fans are a dedicated collection of people who support their TV families."
All event times are eastern, and subject to change. For information on the 11th Annual SoapFest, fans can visit the festival's official website by clicking here.
"All My Children" airs Weekdays on ABC. Weeknights on SOAPnet. Check local listings.
"As the World Turns" airs Weekdays on CBS. Anytime on CBS.com. Check local listings.
"Guiding Light" airs Weekdays on CBS. Anytime on CBS.com. Check local listings.
"One Life to Live" airs Weekdays on ABC. Weeknights on SOAPnet. Check local listings.
---
Discussion: Fans Gear Up for 'SoapFest'
---