Wednesday, April 29, 2009 12:08 AM ET |
By Scotty Gore
---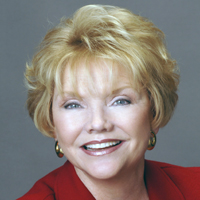 (SoapOperaNetwork.com) — "One Life to Live" casting tidbits for the month of May and beyond. Despite rumors to the contrary, Erika Slezak, the matriarch of Llanview, still has 'Life to Live.' In recent months, rumors have surfaced claiming that the 38-year vet had been unceremoniously and abruptly fired from "OLTL." However, a spokesperson for the show assures us that neither Ms. Slezak nor Viki is going anywhere anytime soon, and that she will play a major part in the upcoming conclusion to the baby Chloe storyline during May sweeps. In fact, word has it that Viki will be the one to place the baby into the arms of her real mother.
But will those arms belong to Starr Manning or Marcie McBain? When asked that very question by a fan on her MySpace page, recently terminated "OLTL" actress Kathy Brier responded that "You have to watch to see what happens until about June 10thish……" To further complicate matters, Jen Sullivan, mother of triplets Tess, Molly, and and Madeline Sullivan, who portray baby Chloe Brenan, has listed the several upcoming airdates for the babies on her blog. Those dates are May 20th, 21st, 26th, 28th, and 29th, along with June 2nd, 3rd, 4th, 5th, 8th, and 11th. The last date listed is June 12th, which mirrors the suspected final airdates for Brier and her on-screen husband Chris Stack (Michael McBain). Mere coincidence or something more? Only time will tell. In related news, Brier said that she learned of her dismissal from "OLTL" as she was boarding a plane back to the Big Apple following a recent fan event and that she was disappointed but "that's show business."
Robin Strasser is to have recently announced on her hotline (212-414-5300) that if "OLTL" decides to drop her to recurring status when her contract is up in October, that she would leave Llanview in a heartbeat and enjoy some much needed R & R in New Orleans and Paris.
Kassie DePaiva has returned from her six week personal leave, and is back taping at the "One Life" studios. Look for Mrs. Blair Cramer McBain to become heavily involved in the KAD serial killer storyline during the month of May.
Don't look for Timothy D. Sitckney to be sticking around Llanview much longer as RJ Gannon.  The actor is preparing for yet another Canadian Shakespeare festival, which usually run for at least six months at a time.  According to Head Writer Ron Carlivati, "just when I was ready to bring RJ on and give him tons of stuff to do, it turns out he really wasn't available to us."  However, he mentions that the door is always open for Stickney to return whenever he is available.  
"OLTL" is in the process of casting the role of Abraham. Remember that the ABC soap routinely tries to throw off viewers by changing character names in these audition scripts. Anyway, the scene begins when 'Abraham' informs 'Tom Murray' that he is the proprietor of the club, and that he and Mrs. Murray need to settle their tab. Tom's wife 'Barbara' informs Abraham that he has just interrupted a close moment between her and husband, and asks if they can discuss the issue later. However, Abraham declares that the matter needs to be dealt with immediately, to which Tom responds that their has been some miscommunication. Abraham then goes on to say that he knows that the Murrays do not have a grandson, and blasts the couple for trying to put one over on him. After alerting security, Tom and Barbara are placed in handcuffs on the spot. Barbara asks to take a few clothes with them, but Abraham insists that he will just add it to their tab. He demands the book be thrown at them, and proceeds to read a laundry list of their transgressions, the most serious of which was pretending to be the grandson and granddaughter-in-law of Mr. Murray. Following his ranting, 'Sam' (one of the cops), assures Abraham that justice will be served. The role appears to be minor, and likely only recurring or a dayplayer.

Daytime Talent Manager Michael Bruno has a blurb posted on his website, indicating that one of his clients has screen tested for a role on "One Life to Live," although he does not reveal the identity of the actor involved.

Jessica Kaye first airs as Rebecca Lewis on May 1st, despite the fact that IMDb lists the actress as portraying someone named Veronica and having already aired on March 25th and April 24th, 27th, and 28th. Although it does list May 15th as a future airdate.

Soap Opera Digest is reporting that Evangeline Williamson (last portrayed by Renee Elise Goldsberry) is not returning to Llanview at this time, despite some rather coy remarks by "OLTL" Head Scribe Ron Carlivati earlier this month when asked about a potential roadblock to the Cristian/Layla pairing. Evan Joiner is back as Asher the pill pusher on May 13th, when his actions catch up with with him, but not before he gets mixed up with a certain Llanview teen (and no, it's not Cole). And Bess, Jessica's overprotective alternate personality, makes another appearance on May 21st.


"One Life to Live" airs Weekdays on ABC. Weeknights on SOAPnet. Check local listings.
---
Discussion: As 'Life' Goes On: Llanview Casting Gossip
---