Wednesday, March 25, 2009 5:00 PM EST |
By Angela Rosa
---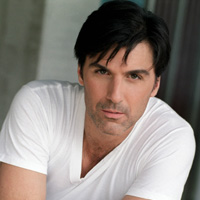 (SoapOperaNetwork.com) — Come undone.
THIS WEEK ON: ALL MY CHILDREN
Annie tells Aidan about her recurring nightmare from when she was a little girl. Randi tries to be understanding when Frankie takes off, needing time alone to ponder his thoughts on going back to war. Taylor and Brot give Randi some insight on Frankie's mindset on Tuesday, March 31. Tori recoils from Annie's touch after she describes her latest nightmare to her. On Wednesday, April 1, a grateful Amanda confesses to Jake that she wishes he had turned out to be the father of her baby. Convinced she killed someone when she was a little girl, Annie's grip on reality becomes even more tenuous. Aidan makes a disturbing discovery after digging into Annie's past. Tad and JR are disturbed by what that discover when they go off in search of a missing Adam on Friday, April 3. Erica is shocked to find the elder Chandler waiting for her in her suite.
The Inside Story: Sudden Impact
Zach challenges Ryan to a game of poker with the stakes being the one thing he loves most: the casino. Reeling from her husband's assertion, a defiant Kendall throws her support behind Ryan while Erica backs Zach. Zach emerges victorious. Erica tries to convince Ryan to back off of Kendall. Ryan eases Kendall's doubts about their relationship and the duo end up on the verge of lovemaking until Zach suddenly arrives – with the announcement that he's moving back in. Zach tells Kendall that he will not allow her to take Ian or Spike should she decide to move in with Ryan. Kendall tells Ryan that she's not going to move in with him and explains to Spike's disappointed father why she will not uproot her sons. Ryan accuses Kendall of wanting to get back together with Zach. Zach panics after discovering that Ian isn't breathing. The EMT's rush Ian to the hospital where Zach and Kendall are shaken to learn just how serious their son's condition is on Thursday, April 2. Erica appeals to David. Ryan witnesses the connection between Zach and Kendall as they sit vigil over Ian. Ryan asserts to Erica that he's going to fight for Kendall. Zach and Kendall give David the go ahead to operate on Ian's heart and lean on each other for support. Krystal reassures David of his capabilities as memories of Leora threaten to cripple the doctor pre-op.
A Closer Look: Love Hurts
David becomes enraged when Krystal tells him he doesn't deserve custody of Little Adam in the state that he's in. Krystal falls during the ensuing tussle with David on Monday, March 30. A shaken Krystal races out to ConFusion where Tad and Opal see the bruise on her face. Tad goes off to confront David. Oblivious to the fact that Little Adam is there, and on an unauthorized play date with JR, David arrives at the Hubbard loft where he subtly offers Jesse a bribe for information on his grandson's location. Jesse shows David the door. Tad is disgusted by Krystal's defense of David. Opal cautions Tad that he's the only one who can save Krystal. Krystal forgives David but remains privately troubled. David realizes his grandson is at the Hubbard's and snatches the boy from right under Natalia's nose. JR and Tad receive the brunt of Krystal's anger. Krystal is stunned when David returns home with Little Adam. Krystal convinces David to let her take the boy back to the Hubbard's.
All My Children News and Headlines:
SON ALERTS: WEEK OF APRIL 6, 2009
Monday: Erica agrees to keep Adam's secret. Zach and Kendall pray for a miracle. Aidan gives Annie a dose of reality.
Tuesday: Aidan helps Annie unlock her memories. Kendall and Ryan share a painful goodbye. Jake has a surprising proposition for Amanda.
Wednesday: Krystal is keeping a secret from David. Amanda won't allow Jake to throw his life away for her. Annie has a breakthrough, thanks to Aidan.
Thursday: Zach and Kendall can't break the bond between them. Erica urges Adam to come clean with JR. Aidan takes action on Annie's behalf.
Friday: Zach and Kendall bring Ian home. Annie is finally able to put the past to rest. David has a plan up his sleeve.
"All My Children" airs Weekdays on ABC. Weeknights on SOAPnet. Check local listings.
---