Wednesday, December 3, 2008 5:00 PM |
By Angela Rosa
---
(SoapOperaNetwork.com) – The sound of goodbye.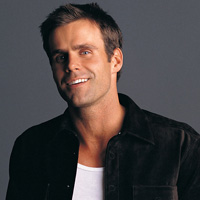 THIS WEEK ON: ALL MY CHILDREN
Jesse stops Annie from strangling Aidan to death. Aidan passes Jesse's polygraph test. Jack shares his observation with Ryan. Jake and Greenlee commiserate. Ryan learns Annie is being moved to Oak Haven. Ryan is shaken as he sees the extent of Annie's mental deterioration. Annie and Ryan share an emotional goodbye at Oak Haven. Aidan moves into Oak Haven as a patient.
A sick Brot is taken to to the hospital. Jake's heart breaks as he listens to Taylor's words of love for Brot. Taylor challenges Brot to tell her he doesn't love her to her face after finding the engagement ring he claimed he never bought. Jake challenges Brot to not run from his feelings. Brot makes a decision.
Rebecca loses consciousness. Jesse and Natalia beg Angie to resuscitate Rebecca. David confronts Angie on disregarding Rebecca's DNR form. Natalia lashes out at Angie when she tells her that Rebecca will have to be taken off life support. A miracle occurs in the midst of Natalia, Jesse, Angie and Frankie saying their goodbyes to Rebecca.
Reese and Zach end up stranded together in a cabin in the woods. Zach and Reese continue to keep the truth from Bianca. Zach insists that David perform a miracle after an unfortunate mix-up mistakenly leads Zach to believe that Kendall woke up. Zach pleads with Kendall to come back to him. Reese confronts Bianca after a disastrous visit from her father.
A Closer Look: Bad Medicine
David puts suggestions into a drugged Krystal's mind. Krystal lies to Tad. Bianca, Krystal and David end up stranded together at Wildwind. David manipulates the situation after accidentally knocking out Bianca with the drink he prepared for Krystal. David easily finagles Tad into going on a wild goose chase in the Congo. Krystal's SOS call to David leads to her being plied with drug laced milk once again. Kathy gets to David. Krystal checks up on David and ends up pulling him into a kiss. Krystal and JR disagree about David.
SON ALERTS: WEEK OF DECEMBER 15, 2008
Monday: Bianca gets an earful when she drops in on Reese's father. Taylor opens up to Frankie about her feelings for Brot. Amanda tries to get JR to fall off the wagon. Tuesday: David reminds Erica that she owes him one. Krystal wants to know what David's up to with Amanda. Annie attacks Ryan when he visits her at Oak Haven. Wednesday: Aidan fills Annie's head with lies about Ryan. Bianca's insecurities about her and Reese's relationship grow stronger. David blackmails Joe to get what he wants. Thursday: Zach and Reese are forced to reveal their secret to Bianca. Jake and Taylor run interference for Brot. Randi's past catches up to her. Friday: Myrtle's family and friends remember her with love and affection. All of Pine Valley gathers to pay tribute to Myrtle. Zach ensures that Myrtle will never be forgotten.
---