Tuesday, November 25, 2008 10:46 PM EST |
By Angela Rosa
---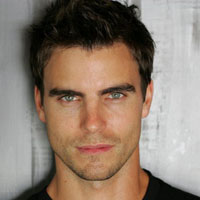 (SoapOperaNetwork.com) — Three familiar faces briefly return to Pine Valley as winter breezes in.
Soap Opera Network
has it on good word that both Agnes Nixon and Francesca James will step into character to pay tribute to the irreplaceable Myrtle Fargate (the character played by Eileen Herlie, who passed away on October 8) on the December 19 episode of "AMC." Nixon reprises the role of Aggie, which she played on the drama's 10,000th episode on November 12, while James returns as Myrtle's surrogate daughter, Kelly Tyler. Nixon is, of course, the creator of "AMC;" James has been a Daytime Emmy winning actor (1972-1980 as Kitty Davis, and then identical twin sister Kelly), an executive producer (1996-1998) and still is an occasional director (2003-ongoing) at "AMC." James last appeared on the soap in 2005 for Phoebe Tyler Wallingford's (the late great Ruth Warrick) funeral.
Nixon and James aren't the only ones returning. Sources close to Colin Egglesfield have been letting it leak that the actor's return to the soap as Josh Madden was imminent. Those sources were indeed correct. The banished (and unaborted) son of Erica Kane (Susan Lucci) and Jeff Martin returns to the scene in January for at least several episodes. Egglesfield was last seen in September after being dropped to recurring status. In casting news of the non-return sort, the role of Simon has been cast on "AMC." On the week of December 29, Reese William's (Tamara Braun) former fiance will come face-to-face with Reese's current fiance, Bianca Montgomery (Eden Riegel). The name of the actor and his status with the show has not been revealed yet.
SON
will keep you updated on any further developments.
"All My Children" air Weekdays on ABC. Weeknights on SOAPnet. Check local listings.
---
All My Children
Colin Egglesfield
Agnes Nixon
Francesca James