Wednesday, November 19, 2008 5:00 PM |
By Angela Rosa
---
(SoapOperaNetwork.com) — Reckoning time.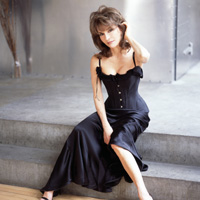 THIS WEEK ON: ALL MY CHILDREN
Colby attempts to change Brot's mind. Jesse encourages Angie to be straight with him. The Fusion crew prepares for a fundraiser to raise money to rebuild the town. Reese wonders how she fits into Bianca's life. Taylor's admission about Brot allows for her and Jake to grow closer. The entire town gathers at ConFusion for the fundraiser. Reese reaches out to a dejected Zach. Frankie is not pleased to see his mother arrive on the scene with Rebecca and Natalia.
A Closer Look: Bleeding Love
Annie explains to Ryan that she's only acted out of love for him and is convinced that he still loves her too. A self-loathing Aidan admits his sins to Greenlee. Annie takes a death-defying plunge from Ryan's penthouse balcony after being cornered. David takes a hit when he interrupts his uninvited guest mid-delusion. Aidan warns Zach that he could run into trouble if Annie reveals that he didn't come forward about Richie's murder. Ryan blames himself for Annie's condition. Erica pays the price when a completely delusional Annie arrives at ConFusion.
The Inside Story: Dangerous Games
Krystal admits to Tad that she's been tormented by thoughts of David. Amanda refuses to continue being part of David's plans. Bianca rips into JR after he rips into Amanda. Sparks fly between Amanda and an apologetic JR. The duo stop short of sharing a kiss. JR and Amanda's friendship grows. David outbids Adam to win a dance with Erica. Krystal blasts Tad when he questions her on what's going on between her and the not-so-good doctor. Amanda agrees to rejoin forces with David but on her terms.
SON ALERTS: WEEK OF DECEMBER 1, 2008
Monday: Ryan has his hands full with a crazed Annie. David anticipates JR's imminent demise. Erica's life is on the line. Tuesday: Frankie tells Jake and Taylor that Brot is alive. Bianca covers Erica's back at Fusion. Zach takes his anger and frustration out on Reese. Wednesday: Aidan wonders if Annie is as insane as she claims. Taylor and Brot come face to face. Greenlee wonders how she and Ryan can ever be happy. Thursday: Zach confides his secret to Reese. Brot pushes Taylor away. David is the bearer of devastating news. Friday: Annie learns what her future holds. Adam warns Amanda to stay away from JR. A grieving Krystal finds refuge with David.
---