Wednesday, September 17, 2008 5:05 PM |
By Angela Rosa
---
(SoapOperaNetwork.com) — The bold and the beautiful.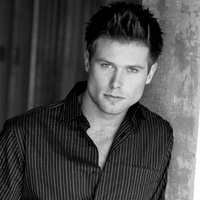 THIS WEEK ON: ALL MY CHILDREN
Erica's pull to Adam is electric as he holds her close during the raging storm but soon turns to push when Adam offers up an astute observation. Zach and Kendall face the problems in their marriage. Adam lays it on thick after JR and Babe announce their engagement. Frankie and Taylor's night out with their old comrades ends with violence and an arrest. Adam finds himself inexplicably touched when Babe tells him just how much JR means to her. Angie begins to see Randi in a new light. Pete gives Colby a taste of his newfound confidence. On Wednesday, September 24, JR's romantic proposal to Babe is cut short when he finds the ring missing from the box and Babe finds their son choking. Annie comes to Little A's rescue. Jesse finally tells Angie the truth after Tad confronts him with his suspicions. Kendall admits to Zach that she's been spending too much time meddling in other people's lives. Taylor and Angie clash after mother Hubbard reacts to Frankie's unpatriotic sentencing for his DUI arrest.
A Closer Look: Tainted Love

Aidan and Greenlee prepare to leave on their long overdue honeymoon but Babe's well-intentioned gift could spell doom. Greenlee and Aidan enjoy a romantic evening that ends in love-making. The newlyweds night of bliss though soon comes to a screeching halt when, under the influence of the secret recipe Bella, Greenlee professes to her husband that she wants to have Ryan's baby. Back home, Ryan relishes spending time with Emma while Annie forces a smile on at JR and Babe's engagement party. Ryan remains melancholy over Greenlee. The honeymoon is over as Aidan struggles with Greenlee's slip of the tongue and the missus realizes that her feelings for Ryan aren't so cut and dry after all. Adam comes to Annie's rescue when a furious Ryan confronts her with the gun he found in her and Emma's room on Thursday, September 25. Annie shows up at the penthouse to reclaim Emma, with Jesse in tow. Ryan's situation quickly deteriorates. Greenlee loses it with Annie and punches her.
SON ALERTS: WEEK OF SEPTEMBER 29, 2008
Monday: Adam throws Annie to the wolves. Greenlee gives Ryan a shoulder to lean on. Jake wants to know what's going on with Taylor.
Tuesday: Greenlee blames Kendall for pushing her towards Ryan. Opal senses that trouble is on the horizon. Jesse warns Aidan to stay out of his personal life.
Wednesday: Aidan learns Greenlee lied to him about being with Ryan. Adam and Erica prove to be worthy opponents. Frankie asks Randi to move in with him.
Thursday: Pete tells Adam what Erica is really up to. Annie unleashes her anger in Kendall's direction. Greenlee doesn't think she and Ryan can be friends after all.
Friday: Babe and JR begin to question Annie's sanity. Opal has a dire warning for Erica and Krystal. Ryan and Greenlee can't get their minds off one another.
---