Saturday, August 23, 2008 6:09 AM EST |
By Errol Lewis
---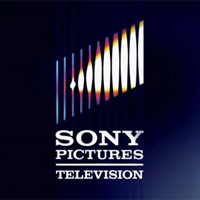 Sony Produces Best Soap Not on TV
After firing the writing teams of "
Days of our Lives
" and "
The Young and the Restless
" during the infamous Writer's Strike earlier this year, Sony Pictures Television, producer of both soaps, continues to house power struggles behind-the-scenes between executives and writers at the top ranked daytime soap operas. Is it any wonder why fans call the series of events the best drama not on TV?
February 2008 will not only go down as the end of the first writer's strike in nearly 20 years, but it will also go down as a time when striking writers learned whether they'd have a job to come home to, at least if you were a writer for a Sony produced daytime drama series. On February 2,
Soap Opera Network
broke the news
that Hogan Sheffer and the majority of his writing team were fired from NBC's "Days of our Lives." Then, on February 13, CBS' "
The Young and the Restless
" handed out
pink slips
to its head writer and Executive Producer, Lynn Marie Latham, her husband Bernard Lechowick, and key members of her writing team. Immediately after the "Days of our Lives" firings, the Writer's Guild of America (WGA) got involved and questioned the legalities of whether or not the studio and its co-owner of "
DAYS
,"
Corday Productions
, Inc., were able to release their writers while they were on strike. While no news had come out about how the WGA was handling that situation at the time, it is clear, however, that they are involved now. The reason? Dena Higley.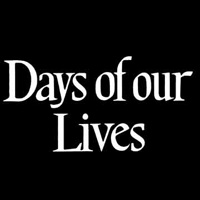 If you have ever come across a "DAYS" message board and saw postings about the quality of the show, you'd probably come to realize that Dena Higley is quite possibly the most hated writer in daytime. Yes, she even beats mob lover, Robert Guza Jr (Head Writer, "General Hospital").
Higley, 49, got her start as Associate Head Writer at "Days of our Lives" in 1985, a position she held for 18 years. She was named Head Writer in 2003. In 2004, she left the show only to join ABC's "One Life to Live" as its Head Writer. She was later fired in June 2007 after disastrous storylines angered fans and the soap started hitting record lows in the Nielsen ratings. Later that year she came back to "DAYS" as Co-Head Writer alongside Hogan Sheffer. During the Writer's Strike, however, Higley was outed by former
Soap Opera Weekly
Editor, Carolyn Hinsey, as going Fi-Core. "Fi-Core" is short for "financial core," in which WGA membership is reduced to its core necessities such as the inability to vote in elections, hold a seat on the board, or have any say in how the guild conducts its business. A writer that partakes in such activity will never be able to return to full guild privileges for however long they shall live. Sure sounds like a broken marriage agreement, no? Hinsey's claims were validated when actor James Reynolds (who plays Abe Carver on the soap) was
quoted
by
TV Guide Canada
's Nelson Branco in saying "Dena is our head writer," and that he'd been enjoying her work, "especially the episodes that are airing now." His comments were notable at the time as Dena had not received writing credit on the show, though her husband
Mark Christopher Higley
and friend Victor Gialanella did elect to go "Fi-Core." Higley was named Head Writer shortly after the strike was over. According to sources, since the end of the strike, the WGA has been investigating claims as to whether Higley did indeed go "Fi-Core." Also at the end of the strike, after a two-year absence, Rick Draughon returned to the show as a Script Writer. On June 1, it was revealed that he had been bumped up to Co-Head Writer with Dena, while Gialanella was demoted to Script Editor. As the height of the summer season approached, word
broke out
that "DAYS" Executive Producer Ed Scott and an unnamed "diva" were re-writing Higley's scripts and telling everyone they were in charge of the show. This claim was also made of Josh Griffith, Executive Producer of "The Young and the Restless," of Head Writer Maria Arena Bell's scripts. Griffith, Bell and Paula Cwikly were all revealed to have gone "Fi-Core" during the strike. Hogan Sheffer, who himself also went "Fi-Core" during the strike, but at "DAYS", was
named
Co-Head Writer of "
Y&R
" in May. Recently
rumors
were circulating that Josh Griffith had been fired, however, a "Y&R" rep denies those claims.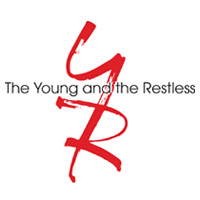 It has been speculated that Higley, angered with the working environment she was placed in, went to the Writer's Guild and asked them to intervene. The WGA was said to have issued a cease and desist letter to the show. On Friday, August 15, Ed Scott was fired and replaced by former "One Life to Live" Executive Producer and onetime "DAYS" Head Writer, Gary Tomlin. On August 22, Soap Opera Network once again broke news that Tomlin had hired Christopher Whitesell as another Co-Head Writer for "DAYS."
Now the question remains, how many head writers does it take to end this never ending storyline where one woman holds so much power at NBC's sole daytime soap opera, before fans do not recognize their show by refusing to watch and NBC cancels the 43 year-old show in favor of
cheaper
programming? The only one who knows that answer is Ken Corday, owner of the soap, who is currently said to be paying off the remainder of James E. Reilly and Hogan Sheffer's contracts, which were interrupted after their respective firings by Corday himself. Seriously Sony, get your act together. If only the drama on screen was as juicy as the one going on behind-the-scenes, you'd find yourself with daytime's #1 drama…oh wait, "Y&R" already holds that title. Maybe "DAYS" could
bump
up to #2? One can dream! This is Errol Lewis…Keeping you
Wired
.
Correction
(9:48 AM ET): Hinsey "outed" Higley as a "scab" writer, not a "Fi-Core" writer as mentioned in the article above. A "scab" is one who unofficially crosses the picket line during a strike and chooses to work for the party a union is rallying against. When someone chooses "Fi-Core" they are officially informing their union that they have chosen to work, instead of striking with other union members.
---
The Young and the Restless
Days of our Lives
Ed Scott
Ken Corday
Gary Tomlin
Christopher Whitesell
Carolyn Hinsey
Josh Griffith
Dena Higley
Sony Pictures Television