Thursday, August 21, 2008 10:55 PM ET |
By Errol Lewis
---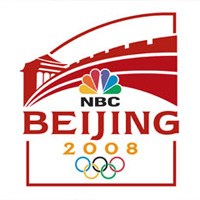 (SoapOperaNetwork.com) — I've always thought that if you put on quality television with good writing combined with great acting, you'd find yourself well positioned for growth in the Nielsen Ratings. NBCs "Days of our Lives" proved just that during the week of August 11, 2008, when it moved up to 3rd place in the Nielsen rankings, pulling a 2.4/8 in households. Oh, wait…the Olympics were on. Never mind.
With the Summer 2008 Beijing Olympic games as a lead-in, "Days of our Lives" was able to bring in 500,000 more households than they had the week prior, and 400,000 more than at the same point last year. Similarly, 3.1 million viewers tuned into the soap, which was an increase of 629,000 viewers over last week and 514,000 more than last year. The soap was also able to reclaim the #1 position in the coveted Women 18-34 demographic with a 1.1/7, a position it has not held in sometime. While all soaps were up in Girl viewers aged 12-17, "DAYS" was able to place second behind only "One Life to Live" (70,000 viewers vs 72,000) in the demo, which was an increase of 25,000 viewers from last week.
ABC's "All My Children" once again hit series lows as it fell to 6th place in households (tie with "As The World Turns") with a 1.8/6. Only 2.4 million viewers tuned in to see what was happening in Pine Valley, a mere 200,000 viewer advantage over daytime's lowest rated drama "Guiding Light." "Light" placed 8th among all soap operas with a 1.6/5 in households and 2.2 million viewers, a massive decline of 400,000 viewers from last year.
Overall "The Young and the Restless" lost the most viewers year-over-year with 5.1 million viewers, a decline of 469,000 from last year. "The Bold and the Beautiful" lost the least amount of viewers year-over-year with 3.5 million viewers, a decline of just 135,000 viewers.
ABC Daytime handed over the title of biggest loser among the big three networks to CBS, as the network lost just 1 million viewers combined year-to-year, while CBS lost 1.3 million.
The following is the final ratings report for the Week of August 11, 2008:
HOUSEHOLD RANK/SHARE (change last week/last year)

1. Y&R 3.6/12 (-.1/-.5)

2. B&B 2.5/8 (-.1/-.2)

3. DAYS 2.4/8 (+.5/+.4)

4. GH 2.2/7 (+.1/-.2)

5. OLTL 1.9/6 (same/-.4) < ------- ties low rating

6. ATWT 1.8/6 (-.1/-.3)

6. AMC 1.8/6 (-.1/-.4) < --------- new low rating

8. GL 1.6/5 (same/-.4)
TOTAL VIEWERS (change last week/last year)

1. Y&R 5,054,000 (+1,000/-469,000)

2. B&B 3,471,000 (-110,000/-135,000)

3. DAYS 3,109,000 (+629,000/+514,000)

4. GH 2,871,000 (+203,000/-228,000)

5. OLTL 2,548,000 (+28,000/-364,000)

6. ATWT 2,536,000 (-91,000/-302,000)

7. AMC 2,374,000 (-91,000/-437,000)

8. GL 2,234,000 (-69,000/-407,000)
WOMEN 18-49 RATING (change last week/last year)

1. Y&R 1.7/11 (+.1/same)

2. GH 1.4/9 (+.2/-.2)

3. DAYS 1.3/8 (+.3/-.1)

4. OLTL 1.2/7 (same/-.2)

5. AMC 1.1/7 (same/-.1)

5. B&B 1.1/7 (same/same)

7. ATWT 0.9/6 (-.1/-.1)

7. GL 0.9/5 (same/-.2) < -------- ties low rating
WOMEN 18-49 VIEWERS (change last week/last year)

1. Y&R 1,101,000 (+36,000/-45,000)

2. GH 928,000 (+124,000/-98,000)

3. DAYS 827,000 (+169,000/-81,000)

4. OLTL 773,000 (-17,000/-145,000)

5. AMC 729,000 (-22,000/-68,000)

6. B&B 722,000 (-14,000/-20,000)

7. ATWT 617,000 (-21,000/-34,000)

8. GL 577,000 (-13,000/-154,000)
GIRL 12-17 VIEWERS (change last week/last year)

1. OLTL 72,000 (+21,000/+33,000)

2. DAYS 70,000 (+25,000/+4,000)

2. AMC 70,000 (+19,000/+26,000)

4. Y&R 67,000 (+35,000/-34,000)

5. B&B 64,000 (+48,000/+9,000)

6. ATWT 53,000 (+36,000/+2,000)

7. GH 48,000 (+18,000/-4,000)

8. GL 46,000 (+26,000/-3,000)
WOMEN 18-34 RATING (change last week/last year)

1. DAYS 1.1/7 (+.4/-.3)

2. GH 1.0/6 (+.3/-.1)

3. Y&R 0.9/6 (same/-.2)

4. OLTL 0.8/5 (same/-.2)

5. AMC 0.7/4 (same/-.2)

6. ATWT 0.5/3 (same/-.2)

6. B&B 0.5/3 (-.1/-.3)

8. GL 0.4/2 (same/-.4)
MEN 18+ VIEWERS (change last week/last year)

1. Y&R 1,242,000 (+12,000/-109,000)

2. DAYS 801,000 (+313,000/+335,000)

3. B&B 795,000 (-13,000/-40,000)

4. GH 527,000 (+29,000/-83,000)

5. ATWT 522,000 (-16,000/-75,000)

6. GL 462,000 (same/-64,000)

7. OLTL 453,000 (-10,000/-91,000)

8. AMC 439,000 (-72,000/-130,000)

Source: NTI, Live + Same Day

---