Wednesday, August 20, 2008 5:45 PM EST |
By Angela Rosa
---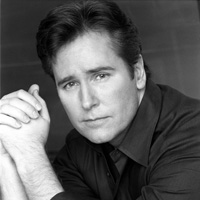 (SoapOperaNetwork.com) — The twisted game of love.
THIS WEEK ON: ALL MY CHILDREN
After having a nightmare, Kathy thinks she needs to protect Tad from Krystal. Kendall and Greenlee allow Babe and Amanda to go ahead with their project to create a new, affordable fragrance for Fusion with a few conditions. Amanda ponies up the cash to launch "Bella." Angie shares an emotional goodbye with Cassandra, who leaves for Paris. Jesse's men find a lug wrench with blood in the woods. Jesse is evasive when Angie questions him about his missing years. Pete offers to help Adam sabotage Fusion's new fragrance in exchange for Adam's help in getting Colby to like him.
A Closer Look: Mixed Singles

Aware that Carmen is meeting Jack for a date at the yacht club, a devious Adam invites Erica to join him for dinner at the same location. Sure that Jack is just using her to make Erica jealous, Carmen plants a big kiss on Jack in front of Erica. A frustrated Jack demands that Erica leave Carmen out of her childish game playing. Adam delights in the trouble he's helped stir up. Jack tells Carmen that he honestly wants to get to know her better and pulls her into a real kiss, which doesn't go unnoticed by Erica. Erica finds Carmen at Jack's place and realizes they spent the night together. Erica assures Carmen she has no problem with her involvement with Jack, but after some soul searching realizes she may still want her ex. Will the scorching kiss Adam plants on Erica's lips on Friday, August 29 point the diva in a whole new direction?
Jake and Taylor both end up with the keys to Jamie's old apartment. Taylor realizes her assumption about Jake's sexual orientation is wrong when Amanda arrives. Amanda suggests that Jake move into David's old cabin. Jake and Taylor get into a heated discussion about the war in Iraq. Taylor is haunted by memories of her time in Iraq and later loses her cool when Frankie suggests she might not be as well adjusted as she claims to be. On Thursday, August 28, Jake and Amanda christen Jake's new home with some love making. Taylor sees Jake and Amanda having fun. Jake and Amanda tend to Taylor after she trips and hurts her ankle. Wanting to keep a close eye on her potential competition for Jake's affection, Amanda invites Taylor to be her roommate on the yacht.
The Inside Story: The Truth Hurts

Hoping to destroy Greenlee and Kendall in the process, Annie offers Adam her assistance in his plot to take over Fusion; meanwhile Annie's rivals reveal her baby making treachery to her husband. Kendall and Greenlee are taken aback as Ryan directs his anger at them. Ryan insists that both women stop meddling in his life. Kendall tells Greenlee the truth about Ryan. Confronted with the truth, Annie admits to Ryan that she deliberately lied to him to become pregnant with his child in order to try and hold onto him. Ryan assures Annie that he's not leaving her but is clearly troubled by her behavior. Greenlee insists to Kendall that she only loves Ryan as a friend and becomes angry when Kendall refuses to drop the topic. Zach questions Ryan about Annie and offers Mr. Lavery some advice. Greenlee dismisses Kendall's reservations over hiring Annie back at Fusion. Fed up with her preoccupation with everyone else's life, a frustrated Zach pulls Kendall into a passionate kiss. Zach tells Kendall he wants her to focus on them. Greenlee asks Ryan for the truth. Ryan struggles to keep his emotions in check as he gives Greenlee what she wants. Aidan goes after Ryan after Greenlee lets her ex-husband's confession slip. Greenlee is horrified to find Ryan and Aidan in the middle of a fist fight. Greenlee returns home with Aidan where they make love, meanwhile Annie walks out on Ryan after he's completely honest with her.
SON ALERTS: WEEK OF SEPTEMBER 1, 2008
Monday: Encore Presentation.
Tuesday: Babe unwittingly invites the enemy into her home. Adam sticks to his part of the deal with Pete. Kathy acts out against Krystal with dangerous results.
Wednesday: Krystal is fed up with Tad believing Kathy can do no wrong. Jesse gets the news he was hoping for. Taylor comes to Randi's rescue when Fletcher attacks her.
Thursday: Annie warns Aidan to keep Greenlee away from Ryan. Adam shares his master plan with Pete. Kendall cautions Amanda not to get too used to being in charge.
Friday: Zach is out for Josh's blood. Jesse begins to open up to Angie about his life on the run. Greenlee refuses to stay away from Ryan.
---
Please be respectful and do not copy and paste content without consent. Link only.
---