Wednesday, August 13, 2008 5:07 PM EST |
By Angela Rosa
---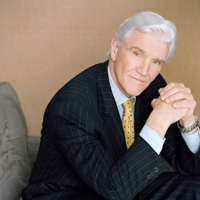 (SoapOperaNetwork.com) — Secrets and plots.
THIS WEEK ON: ALL MY CHILDREN
Adam squabbles with Pete and Palmer when he and Colby run into them at the Valley Inn. Jack's date with Carmen becomes even more muddled after Aidan, Greenlee, Kendall and Zach arrive at Confusion for an impromptu wedding reception. Jack tells a stunned Carmen that he wants them to go out on a real date. Amanda finds another medical issue for her favorite doctor to tend to. Kathy wants to shut everyone out except for Tad. Kathy's aggression towards Krystal appears to simmer down after a talk with JR. Jesse and Angie are wise to Cassandra's ploy. Frankie sets the record straight about Taylor with Randi. Jake moves out of Greenlee's place. Cassandra tells Dre that she's moving back to Paris. Erica plants seeds of doubt in Carmen's mind about Jack's motives for asking her out. Amanda rises to Jake's challenge and meets him at ConFusion in a pirate costume on Thursday, August 21. Taylor jumps to the wrong conclusion after overhearing Jake joking with Aidan. Kendall and Greenlee agree that Randi would make the perfect model for Fusion, but the former prostitute privately reminds Amanda of why that's not the best idea. Amanda and Jake enjoy their date.
A Closer Look: Is Annie's Game Over?

Ryan can't hide his love for Greenlee and his wife takes notice. Once back home with Ryan, Annie rails against Kendall and Greenlee and attempts to convince her husband that they need to leave Pine Valley. Ryan tries to convince himself that he and Annie can be happy again but his doubts continue to grow. Annie accuses Kendall of always trying to undermine her. Zach tries to calm Annie, while Ryan attempts the same with Kendall. Kendall tells Ryan that she does not want Spike to ever be left alone with Annie. Annie tries Ryan's patience. Annie later gets into another confrontation with Kendall and Greenlee and quits her job at Fusion. Kendall can't shake her feeling about Annie. Kendall discovers what the hidden key is for. Kendall and Greenlee are shocked by what they discover in Annie's post office box on Friday, August 22.
The Inside Story: Dirty Business

On Tuesday, August 19, oblivious to the fact that Adam has plans for Fusion that don't include him or Babe, JR informs his father that they need to let Babe in on their plot to take over Fusion for her. Meanwhile back at Fusion, Babe and Amanda's righteous indignation flares up when Kendall and Greenlee fail to conjure up an adequate response to all the hard work they've done. Adam continues to plot to steal Fusion for himself behind JR's back. Krystal states her reservations when she learns of JR's plans. Adam gets an idea on how to accomplish his goal when Carmen has an allergic reaction to his after-shave. Babe, meanwhile, informs JR that she's onboard with his plan to take over Fusion but they're doing it her way. Annie, who continues to be prodded on by visions of Richie, pays Adam a visit after overhearing JR on the phone.
All My Children News and Headlines
For the latest "All My Children" casting news: (Click Here).
SON ALERTS: WEEK OF AUGUST 25, 2008
Monday: Kendall reveals Ryan's secret to Greenlee. Erica is shocked when she sees Carmen kiss Jack. Kendall and Greenlee have disturbing news for Ryan.
Tuesday: Ryan wonders how many other secrets Annie has been keeping from him. Greenlee assures Kendall that she's happy with Aidan. Jack tells Erica not to drag Carmen into her petty game playing.
Wednesday: Kendall and Greenlee clash with Babe and Amanda. Zach gives Ryan advice about how to deal with Annie. Angie tries to question Jesse about what happened when he was "dead."
Thursday: Greenlee questions Ryan about his feelings for her. Adam and Pete agree to do each others dirty work. Zach wants Kendall to focus on him and their family.
Friday: Ryan admits to Annie that he loves Greenlee. Amanda plans to keep a close eye on her competition for Jake. Erica gets quite a surprise when she drops in on Jack.
---
Please be respectful and do not copy and paste content without consent. Link only.
---