Saturday, July 26, 2008 1:41 AM EST |
By Angela Rosa
---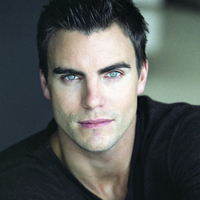 (SoapOperaNetwork.com) — What's happening inside and outside of Pine Valley.
THE INSIDE STORY:
Lieutenant Taylor Thompson, formerly named Taylor McBride (the name of Lisa Rinna's character on "Melrose Place," where Pratt served as a writer and executive producer), played by the Emmy nominated Beth Ehlers premiered on "All My Children" on Thursday, July 24. Ehlers first scenes had her literally running into Dr. Jake Martin played by Ricky Paull Goldin. Pratt along with other ABC Daytime executives are not being subtle about their desire to see lightning strike twice between the actors who played the very popular Gus and Harley on CBS's "Guiding Light." Foretelling the future direction of the story, Pratt tells TV Guide, that "like many great romances, this one will be born of conflict." Having seen the disastrous results of war in Darfur, Jake is a liberal adamantly against the war, conservative Taylor, on the other hand, has just returned from a tour of duty in Iraq and in gung-ho on the merits of serving your country.
A DOWNGRADE…
Colin Egglesfield, who first aired on "All My Children" on September 20, 2005, has been dropped from contract status to recurring status. The 35 year old actor, named one of People magazine's "Sexiest Men Alive" in 2005, was hired as a recast of the unaborted fetus of Erica Kane (Susan Lucci) and Jeff Martin, Josh Madden (originally played by Scott Kinworthy). Egglesfield has seen a dramatic decrease in his airtime since his relationship with the character of Babe Carey (then played by Alexa Havins) ended in early 2007; so far in 2008 the actor has only appeared in 22 of 146 episodes.
…AND AN UPGRADE?
Expect to see more of Chrishelle Stause on "AMC" in August. With a developing storyline taking shape at Fusion and developing relationships with both Randi (Denise Vasi) and Jake, Stause's Amanda Dillon will see an upgrade from her current 2008 average of airing on only four episodes a month.
CASTING WRAP-UP:
A show representative tells Soap Opera Digest that rumors that Mario Van Peebles is out as Senator Samuel Woods are false. States the show rep, Van Peebles "continues to appear on recurring status and will continue to appear on recurring status."
Melvin Van Peebles, real life father of Mario Van Peebles, will make at least one more appearance as Samuel's dad, Melvin Woods, on the ABC sudser. The 75 year old actor, director, screenwriter, playwright, novelist and composer first appeared on "AMC" on July 10.
James Mitchell's Palmer comes out to play again in August. During the week of August 11, the seldomn seen Palmer will share an outing with his son Pete (Daniel Kennedy), his frenemy Adam (David Canary) and Adam's daughter Colby (Brianne Moncrief).
Billy Miller continues to visit the "AMC" studios to tape scenes as the deceased Richie Novak. Richie will continue to be both seen and heard haunting his increasingly unhinged sister at least through the month of August.
(IN NON-CASTING NEWS) A TOAST TO…
Jacob Young (J.R. Chandler) is expecting his first child on November 19. Young and his wife, Christen, are expecting a son. The couple has already picked out a name: Luke Wayne Young.
Susan Lucci is due to be a grandmother again and couldn't be happier about it. Lucci confirmed to SOD that her daughter, Liza Huber, is expecting her second child with husband Alex Hersterberg.
Alicia Minshew (Kendall Hart Slater) has set an October 2008 date for her wedding to fiance Richie Herschenfeld. Minshew tells ABC Soaps In Depth that they're planning a really simple wedding in New York's Greenwich Village, with the attendee list scheduled for "like 30 people, tops."
"All My Children" airs Weekdays on ABC. Weeknights on SOAPnet. Check local listings.
---
All My Children
Beth Ehlers
Colin Egglesfield
Chishelle Stause