Monday, July 7, 2008 9:30 AM |
By Errol Lewis
---
(SoapOperaNetwork.com) — Covering up a murder brings a town closer together.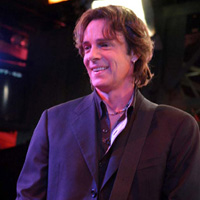 THIS WEEK ON: GENERAL HOSPITAL
Jason warns Carly that bad things will happen if she continues with her plan to destroy Sonny and Kate's relationship, in particular her marriage to Jax could be in jeopardy. Anthony throws Claudia's past mistakes in her face, which brings back old wounds for Claudia who seduced Trevor when she was sixteen. Robin questions Sonny's reasons for marrying Kate. Jax and Kate are caught in a seemingly compromising position during a business event by the paparazzi. Dr. Noah Drake returns to Port Charles and learns his son, Dr. Patrick Drake, is having a child with Dr. Robin Scorpio. Noah sides with Robin where the baby is concerned. Jax works to appease Carly's insecurities about their relationship after she sees photos of the duo getting intimate. Claudia tries to seduce Sonny, but is once again rejected by the mafioso. Robin changes her mind about Patrick after he bares his soul on the witness stand.
The Inside Story: Covering Up a Murder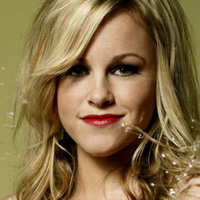 After attacking Maxie at the Crimson offices, Logan heads over to Johnny's apartment with an axe after he catches sight of Lulu, who witnessed the attack from Johnny's window. Johnny arrives at Crimson and works to revive Maxie, who is unconscious. Johnny realizes Lulu witnessed the attack and heads over to his apartment with Maxie in toe. Hoping to calm Logan down, Lulu takes drastic action that results in her killing Logan. Maxie and Johnny try to convince Lulu that they can't get the police involved as there is no evidence that an attack took place and they'll be put in jail for murder. Johnny informs Claudia that he killed Logan, which stuns both Lulu and Maxie. Johnny and Claudia work to get rid of the body at Nikolas' clinic without anyone knowing they were involved. Nadine catches sight of Claudia and Johnny's speeding car as it rushes away from the clinic. Claudia informs Anthony of what happened. Anthony orders his men to bring Maxie to him. Jason is convinced that Johnny killed Logan. Claudia stands her ground with Jason.
What to Watch
Jason questions Carly's warped logic over the Kate and Jax kiss.
Ilia Volok joins the cast of "General Hospital" in the recurring role of Karpov beginning Friday, July 18 (see story).
Rick Springfield is returning to "General Hospital" as both Dr. Noah Drake and musician Eli Love beginning Tuesday, July 8 (see story).
SON ALERTS: WEEK OF JULY 14, 2008
Monday: Maxie confesses the truth to Spinelli; Jax is furious with Carly; Jason and Claudia find themselves in hot water.
Tuesday: Jason promises Lulu that he will take care of everything; Spinelli and Maxie have sex; Johnny is arrested for Logan's murder.
Wednesday: Maxie warns Johnny that Lulu could crack at any moment; Sonny questions his relationship with Kate; Nikolas, Lucky and Sam team up to get to the bottom of the drug mystery.
Thursday: Johnny fears for Lulu's safety; Patrick defends Anna to Eli; Carly continues with her plan to get back at Kate.
Friday: Johnny jumps into action when he fears Lulu is making a huge mistake; Maxie tells Jason what really happened to Logan; Kate tries to turn the tables on Carly.
---