Tuesday, July 3, 2007 10:45 AM ET |
By Errol Lewis
---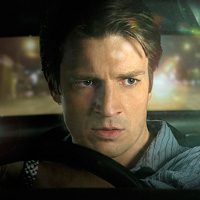 (SoapOperaNetwork.com) — According to the Hollywood Reporter, former soap stars Nathan Fillion ("One Life to Live") and Lyndsy Fonseca ("The Young and the Restless") are in negotiations with ABC's "Desperate Housewives" to join the cast as series regulars for the primetime soaps fourth season. Actress Dana Delaney ("China Beach," "Kidnapped") is also expected to come on board.
Delaney is said to be playing a character currently going by the name of Katherine, a former "housewife" who is coming back to Wisteria Lane after a ten-year absence with a younger husband (Fillion), described as "the best-looking gynecologist in town," and her 17-year-old troublesome daughter (Fonseca).
"Housewives" creator/executive producer Marc Chery, has been trying to get Delaney on the show since before filming the original pilot for the series in 2004. She was expected to play Bree Van De Kamp. Negotiations didn't come to pass and the role went on to be played by Screen Actors Guild winner Marcia Cross.
Fillion is set to return to ABC's "One Life to Live" after a decade long absence as Joey Buchanan on August 17 for the soaps 10,000th episode. With the possibility of "Housewives" looming, do not expect the actors stay to be long-term anytime soon. He was last seen in FOX's "Drive" this past spring.
Fonseca has had a recurring role on CBS' "How I Met Your Mother" since 2005. She was best known as Colleen Carlton on CBS' "The Young and the Restless" from 2001-2004.
"Desperate Housewives" airs Sundays on ABC. Check local listings.
---
Discussion:
---
One Life to Live
The Young and the Restless
How I Met Your Mother
Nathan Fillion
Desperate Housewives
Dana Delaney
Lyndsy Fonseca
Marc Cherry
Marcia Cross
Kidnapped
China Beach