The Young and the Restless

ALL THINGS RELATED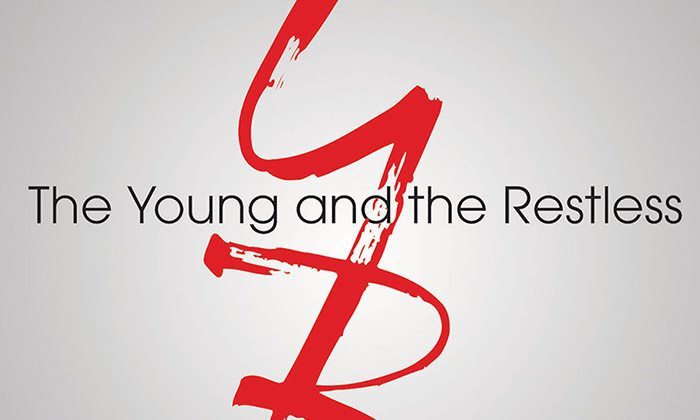 Tuesday, April 15, 2014 12:00 PM EDT
"The Young and the Restless" viewers were recenlty hit with a one-two punch regarding the role of Kelly Andrews: Current portrayer Cynthia Watros was officially announced as stepping out of the role in order to take part in MTV's new series "Finding Carter," while Emmy winner Cady McClain (Dixie, "All My Children;" Roseanna, "As the World Turns") was announced to be stepping into the role of the grieving mother! Soap Opera Network took part in McClain's very first "Y&R" press conference, and the actress dished on how she landed the exciting role, how she feels about replacing Watros, working with her former Pine Valley co-stars in Genoa City and her experience saying goodbye to "AMC" and Dixie once and for all. Read on for the scoop!
Tuesday, April 15, 2014 9:40 AM EDT
For those of you who have been tuning in to see "The Young and the Restless'" Ignacio Serricchio (Alex Chavez) during season nine of Fox's series, "Bones," the actor has good news: He's fairly certain he'll be appearing in season 10, as well!
Monday, April 14, 2014 8:12 PM EDT
Rumors had been swirling all weekend and now Soap Opera Digest is reporting that former "All My Children" actor, and "The Price is Right" male model, Robert Scott Wilson (ex-Pete Cortlandt) has joined the cast of NBC's "Days of our Lives" as a recast Ben Rogers. He replaces daytime newcomer Justin Gaston, who in real-life is married to "The Young and the Restless'" Melissa Ordway (Abby Newman).
Monday, April 14, 2014 10:49 AM EDT
Fur is flying over on "The Young and the Restless," but it's more than just of the coat variety during the sudser's big fashion show this week: The recent rivalry between Chloe (Elizabeth Hendrickson) and Chelsea (Melissa Claire Egan) comes to a dramatic and rather violent head beginning today, and the fallout may change the canvas forever!
Monday, April 14, 2014 9:50 AM EDT
Good news, sports fans: "The Young and the Restless" is scoring another appearance by Seattle Seahawks Super Bowl Champion Michael Robinson!
Monday, April 14, 2014 9:24 AM EDT
Whoa, baby! "The Young and the Restless'" Genoa City is getting a brand new OB/GYN: "Supergirl" film star Helen Slater, who'll be playing the role of Dr. Chiverton for at least five episodes.
Friday, April 11, 2014 12:59 PM EDT
Oh, snap! Former "All My Children" actress Jill Larson (ex-Opal Cortlandt) is set to appear on "The Young and the Restless" next week during the sudser's major fashion show crossover storyline with "The Bold and the Beautiful," and it seems her alter ego will be quite the force to be reckoned with! Soap Opera Network caught up with the actress to get the details on her exciting guest-starring role, so read on to find out how she'll impact some of Genoa City's most popular characters!
Friday, April 11, 2014 12:24 PM EDT
Ratings Report for the Week of March 31 - April 4, 2014
Thursday, April 10, 2014 9:00 AM EDT
As the saying goes, all good things must come to an end. And so it goes for Elizabeth Hendrickson's time as "The Young and the Restless'" Chloe Mitchell. The actress recently announced that she'll be wrapping up her six-year stint as the character and will be saying goodbye to daytime — at least for the time being. But before she takes off, she sat down with Soap Opera Network to spill the beans on why she decided to walk away from "Y&R," what's in store for her future, and what fans can expect from Chloe's final days on the canvas. Read on to get the full scoop!
Wednesday, April 9, 2014 2:28 PM EDT
"The Young and the Restless'" Ignacio Serricchio (Alex Chavez) has most recently been seen on Fox's hit series, "Bones," but that's not the only place fans of the actor can see him: He'll be performing at Hark in the Park-ing Lot, a Children's Hospital charity event that he organized, this weekend!
Monday, April 7, 2014 1:00 PM EDT
It's only April, but former soap stud Jeff Branson (ex-Ronan Malloy, "The Young and the Restless;" ex-Shayne Lewis, "Guiding Light;" ex-Jonathan Lavery, "All My Children") has already had quite a busy year. Not only did he and longtime love Jaimie Foley just welcome their first child, son Van James, into the world, he's also been busy shooting a variety of projects like Lifetime's "Zoe Gone" and and TNT's "Perception." But the latest place you can find the star: On CBS' "NCIS."
Sunday, April 6, 2014 2:01 PM EDT
As previously reported, "The Young and the Restless'" Joshua Morrow (Nicholas Newman) and Steve Burton (Dylan McAvoy) are this years Social Media Reports for the annual Academy of Country Music Awards, airing live tonight at 8:00 PM, ET/7:00 PM, CT on CBS. All week and leading up to and after tonight's broadcast, the actors are sharing behind the scenes videos and images along with a handful of interviews with several country music superstars.
Saturday, April 5, 2014 3:38 PM EDT
Ratings Report for the Week of March 24-28, 2014