Heather Morris

ALL THINGS RELATED
Friday, August 12, 2011 12:02 AM EDT
This weekend (August 12-14, 2011) at the movies we find teenagers singing show tunes they weren't old enough to remember when they were originally sung in "Glee: The 3D Concert Movie" and teens trying to cheat death in "Final Destination 5."
Monday, September 6, 2010 12:13 AM EDT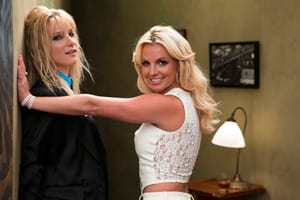 On the
Tuesday, September 28
episode of pop phenomenon "Glee," singer and actress
Britney Spears
finds herself the subject of music and mayhem as the cast of the primetime drama series sings all about "Britney Britney." In the episode, look for a number of song and dance numbers spanning Spears' long career in the music industry, including numbers off of her CD's "Baby One More Time...," "Oops! I Did It Again," "Britney," "In the Zone," "Blackout" and "Circus."