Days of our Lives

ALL THINGS RELATED
Saturday, December 27, 2014 8:21 PM EDT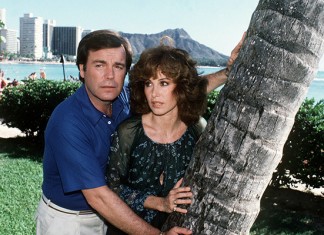 To kick off 2015 in style, Hallmark Movies & Mysteries will air all-day marathons of several programs during the month of January including "Hart to Hart," "Diagnosis Murder" and "Murder, She Wrote." The network will also air marathons of its popular original mystery movies, including 
Kellie Martin
's "Mystery Woman" series.
Sunday, December 21, 2014 10:58 PM EDT
Late last month we released a new layout of our website that was to allow us to present our content in manner we've been working towards for some time. Unfortunately, the design came with some issues that needed to be cleaned up. That cleanup left the site virtually silent news and interview wise. That's now over.
Sunday, December 21, 2014 8:31 PM EDT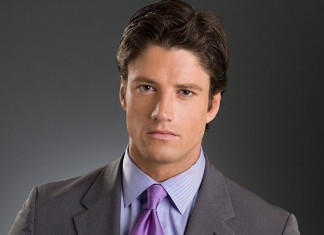 Since leaving NBC's "Days of our Lives" earlier this year, actor
James Scott
(ex-EJ DiMera)
reteamed
with singer
Roxanna
for her music video "Here with Me," following their
2012 collaboration
, "Unforgotten," and now the actor is one of several cast members in Audible's free 1 hour and 13 minute long audio dramatization that vividly imagines and reenacts the famous, impromptu World War I Christmas Eve truce declared by rank-and-file British and German soldiers in 1914. The release commemorates the 100th anniversary of said truce.
Thursday, December 18, 2014 6:15 PM EDT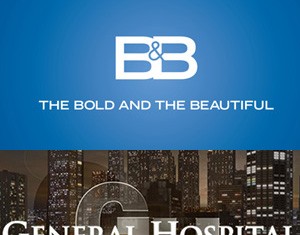 Ratings Report for the Week of December 8-12, 2014
Monday, December 15, 2014 12:09 PM EDT
Tuesday, December 16 edition of NBCUniversal's syndicated daytime talker, "The Steve Harvey Show," former "Days of our Lives" actress Alison Sweeney (ex-Sami Brady) sits down with Steve Harvey to talk about her two-decade long run on "DAYS," her hosting duties on NBC's "The Biggest Loser" and her novel, "Scared Scriptless." In your first look clip, Sweeney reveals that it was hard to leave the daytime soap she called home since she was a teenager and that she's kept in touch with her former colleagues via social media. Sweeney also revealed that she's been back to direct several episodes of the daytime drama series since completing filming last May as Sami.
Friday, December 12, 2014 7:23 PM EDT
Former "All My Children" star
Adam Mayfield
(ex-Scott Chandler) has joined the cast of NBC's "Days of our Lives" in an as yet to be revealed role, the actor's website
reports
.
Friday, December 12, 2014 5:59 PM EDT
Ratings Report for the Week of December 1-5, 2014
Wednesday, December 10, 2014 8:00 PM EDT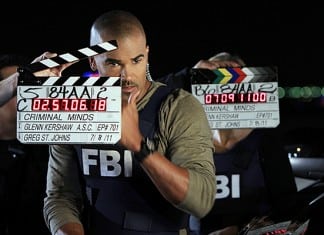 On Tuesday, December 9, the National Association for the Advancement of Colored People (NAACP) announced the nominees for the 46th Annual NAACP Image Awards. For the first time since at least 1994, when the category was first recognized, no actor or actress from a daytime drama series was nominated in the Outstanding Actor or Outstanding Actress in a Daytime Drama Series following the organizations decision not to include the categories this year. Representatives for the NAACP have yet to officially comment on the matter at press time.
Monday, December 8, 2014 10:41 PM EDT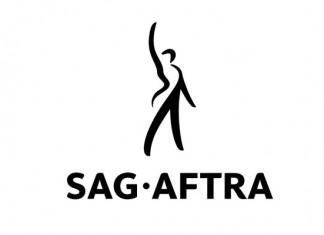 The SAG-AFTRA National Board announced today that it has reached a tentative agreement with broadcast networks ABC, CBS, NBC and FOX, among other producers, on terms for a successor agreement to the National Code of Fair Practice for Network Television Broadcasting (Network Television Code). The agreement, approved by a 93% vote by the board, covers dramas in first-run syndication, morning news shows, talk shows, serials (soap operas), variety, reality, contest, sports and promotional announcements.
Monday, December 8, 2014 11:27 AM EDT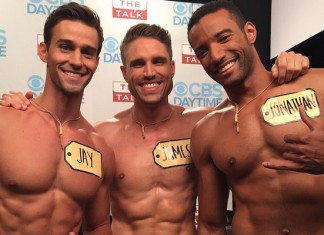 After five weeks of eliminations and heartbreak, "The Price is Right" narrowed its next male model search down to three -
Jonathan Morgan
,
Jay Byars
and
James O'Halloran
- when the finalists
appeared
on the Monday, December 1 edition of CBS' "The Talk." After the reveal, America began voting for who they felt best fit the brand of the game show when the polls opened via
priceisright.com/nextpricemodel
. Polls closed on Friday, December 5.
Today, December 8
, the game show revealed who would finally take home the prize of becoming the next male model on "The Price is Right," which entails a week-long modeling gig beginning
Monday, December 15
. So who did America choose?
Sunday, December 7, 2014 6:53 PM EDT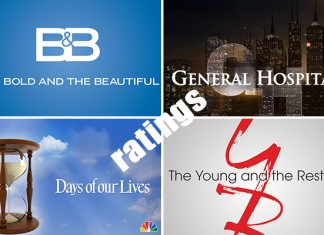 Ratings Report for the Week of November 24-28, 2014 NOTE: Please do not copy and paste the entire ratings.  Thank you. Numbers are based on Live+Same Day ratings (Compared to Last Week/Compared to Last Year) Total Viewers 1. Y&R 4,598,000 (-458,000/-567,000) 2. B&B 3,597,000 (-141,000/-270,000) 3. GH 2,983,000 (-114,000/-316,000) 4. DAYS 2,428,000 (-54,000/-296,000) Households 1. Y&R 3.33/10 (-.28/-.25) 2. B&B 2.58/8 (-.14/-.11) 3. GH 2.24/7 (-.07/-.22) 4. DAYS 1.81/6 (-.07/-.25) Women 18-49 Viewers 1. Y&R 752,000 (-106,000/-103,000) 2. GH 612,000 (-25,000/-162,000) 3. B&B 583,000 (-45,000/-70,000) 4. DAYS 536,000 (-6,000/-60,000) Women 18-49 Rating 1. Y&R 1.18/8 (-.16/-.16) 2. GH 0.96/6 (-.04/-.25) 3. B&B 0.91/6 (-.07/-.11) 4. DAYS 0.84/6 (-.01/-.09) Women 18-34 Viewers 1. Y&R 201,000 (-46,000/-24,000) 2. GH 199,000 (+28,000/-64,000) 3. B&B 186,000 (-13,000/+28,000) 4. DAYS 130,000 (+7,000/-70,000) Women...
Thursday, December 4, 2014 10:37 PM EDT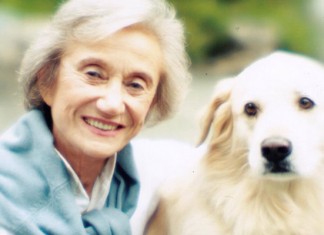 Ann Marcus
, who was the head writer of NBC's "Days of our Lives" from 1977 to 1979, and received two Daytime Emmy Award nominations for her work on the soap, has died. Marcus died in her Sherman Oaks home at the age of 93 on Wednesday, December 3.
Thursday, December 4, 2014 9:45 PM EDT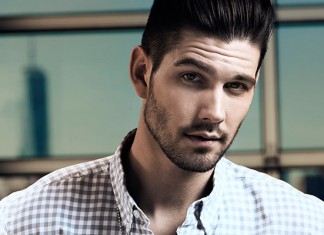 As
previously reported
, former "Days of our Lives" actor 
Casey Deidrick
(ex-Chad DiMera) will be starring in the new MTV series, "Eye Candy," a drama centering on a 21-year-old tech genius named Lindy, played by 
Victoria Justice
, who is a hacker with a gift for seeing clues and connections in the digital world that others can't. Deidrick will play the role of Tommy when the series premieres
Monday, January 12
at 10:00 PM ET/PT on MTV.