Days of our Lives

ALL THINGS RELATED
Monday, October 27, 2014 2:17 PM EDT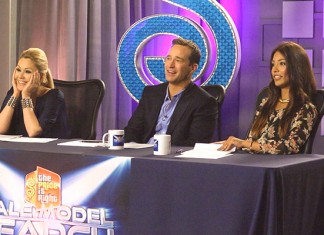 As we previously reported, "The Price Is Right" recently launched a
nationwide male model search
, and all of the excitement has culminated into a web series in which America can view and later vote on the final contestants hoping to follow in the footsteps of former model
Robert Scott Wilson
(Ben Rogers, "Days of our Lives;" ex-Pete Cortlandt, "All My Children"). Hundreds of young men auditioned with the dream of winning the week-long modeling contract with the game show, but only 30 made it to Round One of the web series — which aired its first episode today!
Sunday, October 26, 2014 9:20 PM EDT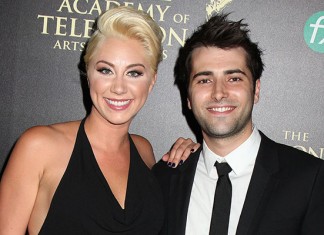 "Days of our Lives" star
Freddie Smith
(Sonny Kiriakis) and girlfriend
Alyssa Tabit
are speaking out for the first time since the two were
involved in a near fatal car accident
in Kingsville Township, Ohio nearly three weeks ago. In a posting on Facebook earlier today, Smith
said
, "Feeling so lucky and blessed today to be lounging with Alyssa Tabit taking in the autumn day in Ohio. I can't thank you all enough for your on going support, thoughts, and prayers!!!! I really do have the best friends and family in the world!!!!"
Sunday, October 26, 2014 7:44 PM EDT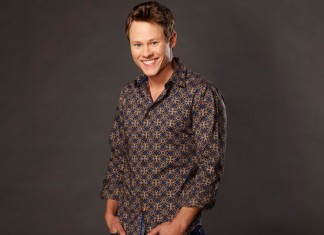 With
Alison Sweeney
leaving
the "Days of our Lives" canvas after more than 21 years portraying Sami Brady on
Thursday, October 30
, it's only fitting that she take one major aspect of her character's life with her, even if it's only temporary. Look for
Guy Wilson
, who portrays Sami's son Will Horton, to take a storyline dictated temporary leave of absence from the series when Sami heads to Los Angeles following entertainment executives taking an interest in her life as a result of Will's recent
profile story
in TruVista Magazine.
Sunday, October 26, 2014 7:13 PM EDT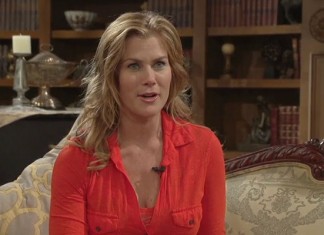 On
Thursday, October 30
, fans of NBC's "Days of our Lives" will be saying goodbye to
Alison Sweeney
and Samantha 'Sami' Brady after more than 21 years. As she gets ready to wrap her two-decade long stint on the daytime drama series, Sweeney shares some of her favorite memories from the beginning to the end, including what it was like finding out she was cast as
Deidre Hall
's TV daughter, some of Sami's most memorable romances, and much more.
Saturday, October 25, 2014 12:43 AM EDT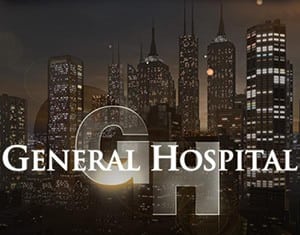 Ratings Report for the Week of October 13-17, 2014
Friday, October 24, 2014 8:01 PM EDT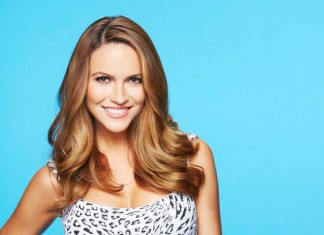 Chrishell Stause
is concluding her run on NBC's "Days of our Lives" as Jordan Ridgeway, it was announced today by the actress herself on Twitter. "Sadly I have wrapped up my time over at
@nbc
d
ays
. It's been an amazing journey & the best is yet to come for Jordan," she
wrote
.
Thursday, October 23, 2014 2:18 PM EDT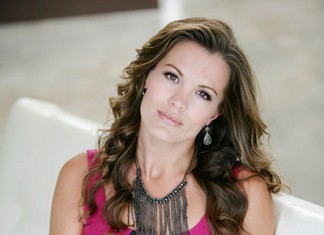 With a slew of soap weddings under her belt, a run at playing "crazy" and nearly a decade of daytime experience between "The Young and the Restless" and "All My Children," a back-from-the-dead storyline is no big thang for "Y&R's"
Melissa Claire Egan
(Chelsea Lawson). Except for when the back-from-the-dead character happens to be her alter ego's kid-killing husband, and that same guy's real-life recast happens to be one of the most talked about soap events of the year! So just how is Egan taking in all of the madness surrounding Adam's big return from the "dead," including the fact that the character is now being played by
Justin Hartley
?
Soap Opera Network
caught up with the actress to find out!
Wednesday, October 22, 2014 7:00 PM EDT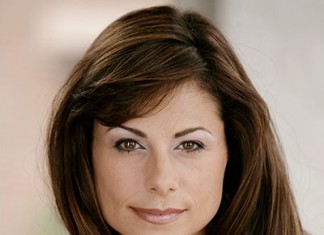 Soap Opera Network
can finally report that former "As The World Turns" and "Port Charles" actress
Marie Wilson
has joined the cast of NBC's "Days of our Lives" in the recurring role of Bree. The actress will share scenes with former "ATWT" co-star
Daniel Cosgrove
(ex-Chris Hughes), who now appears as Aiden Jennings on "DAYS," and
Kristian Alfonso
(Hope Brady). Bree is an old acquaintance of Hope's who turns out to be someone from Aiden's dark past.
Wednesday, October 22, 2014 4:58 PM EDT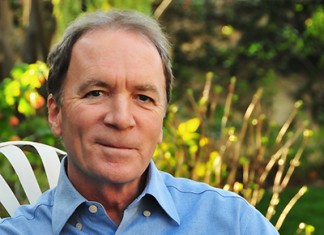 Corday Productions has partnered with TruLOVE Network, a BroadLit, Inc. company, to develop original television quality produced programming based on TruLOVE's library of romantic stories, it was announced today by
Ken Corday
, CEO of Corday Productions, which produces "Days of our Lives" for NBC. The partnership with TruLOVE continues Corday's goal of revitalizing the traditional soap opera format to suit current fans and engage new viewers. TruLOVE is a digital network with a new focus on global romance. It's programming looks to capture the attention of the key female demographic with a wholly owned original library of content developed by an award winning marketing, branding and production management team.
Wednesday, October 22, 2014 3:13 PM EDT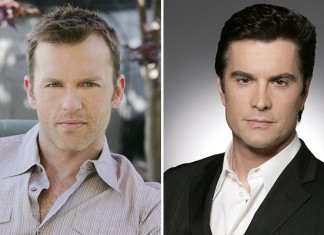 It's been said that the remaining four network television soaps are like all-star sports teams, consisting of the best of the best of actors in the daytime community. But the latest casting announcement for the online soap opera "Youthful Daze" shoots it right up into the Big Leagues:
Trevor St. John
(ex-Todd Manning/Victor Lord, "One Life to Live"),
Bryan Craig
(Morgan Corinthos, "General Hospital"),
Chrishell Stuase
(Jordan Ridgeway, "Days of our Lives;" ex-Amanda Dillon, "All My Children") and
Rick Hearst
(Ric Lansing, "GH;" ex-Whip Jones, "The Bold and the Beautiful") have joined the series, which already boasts a cast with a couple of recognizable names in the industry!
Tuesday, October 21, 2014 4:05 PM EDT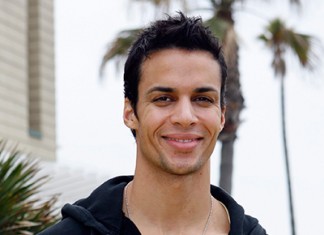 You asked, and we answered! Following
Soap Opera Network
's
report
that former "Days of our Lives" star
Matt Cedeno
(ex-Brandon Walker) would be appearing on an upcoming episode of ABC Family's "Baby Daddy," your enthusiasm was so great, we reached out to the star to see if he'd spill additional details about his appearance. And guess what? Not only was he more than happy to discuss his sitcom role (which airs
Wednesday, October 22
), he also opened up about starring in
50 Cent
's drama series, "Powers," his reaction to
Alison Sweeney
's departure as "DAYS'" Sami and much more!
Tuesday, October 21, 2014 2:03 PM EDT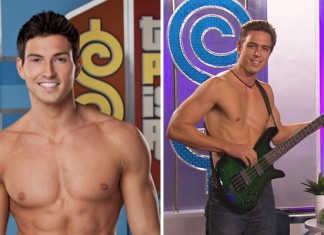 Oh boy, oh boy, oh boy: "The Price Is Right" has launched a national male model search of epic proportions!After sorting through hundreds of hopefuls found online and at casting calls in Boston, Philadelphia, Los Angeles, Dallas and Spartanburg, South Carolina, the show asked 30 young men to come on down and compete to win a one-week modeling contract. The kicker: All of the excitement will be shown to fans via a special five-episode, reality-style web elimination series that begins next week!
Friday, October 17, 2014 6:28 PM EDT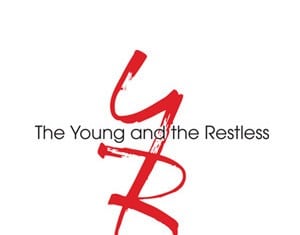 Ratings Report for the Week of October 6-10, 2014