Anna Cascio

ALL THINGS RELATED
Wednesday, May 1, 2013 2:00 PM EDT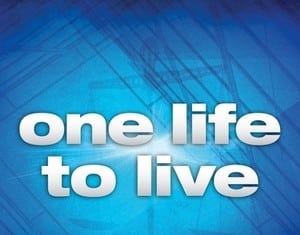 With the ABC version of "One Life to Live" now a thing of the past, and with it airing only 9 episodes during the 2012 eligibility year, one would think that the show would not have received any Daytime Emmy Award love. While the show only received 3 nominations for its ABC incarnation, 3 noms is just great.
Saturday, January 12, 2013 10:41 AM EDT
With Prospect Park now signing agreements with key unions SAG-AFTRA (actors), the DGA (directors), and the WGA (writers), with an expectation to begin filming episodes of "All My Children" as soon as next month, we wondered who you wanted to see act on the soap when it moves to the web. Your choices can include past actors as well as wishful casting (recast and new characters are welcomed). We also wondered who you want to join the writing team now that thousands of writers are at Prospect Park's disposal courtesy of their agreement with the WGA, as well as who you want to direct episodes of the series. Keep in mind that Agnes Nixon, who created both "AMC" and "One Life to Live," is currently working as a consultant for Prospect Park, according to Foz McDermott, head of production for TOLN (Prospect Park's The Online Network). Also note that actors Jordi Vilasuso (Dr. Griffin Castillo), Darnell Williams (Jesse Hubbard), Debbi Morgan (Dr. Angela Hubbard), Vincent Irizarry (Dr. David Hayward) and Lindsay Hartley (Dr. Cara Castillo) are all confirmed as signing on to return to "AMC" when it moves to the web. Alicia Minshew (ex-Kendall Hart) has reported that she's been approached, while Cameron Mathison (ex-Ryan Lavery) hope's he can be involved. There's no word yet on the status of Susan Lucci (ex-Erica Kane), who was the only original cast member from the first season of "AMC" that had remained with the show without interruption from its debut on January 5, 1970 through its final ABC broadcast on September 23, 2011.