Monday, November 11, 2013 11:29 PM EDT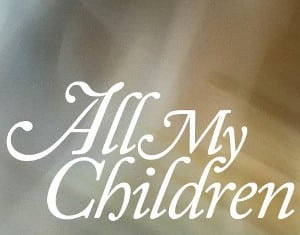 You've already heard from Debbi Morgan and Cady McClain, but what about the other stars of "All My Children" who've recently learned that Prospect Park will not be forging ahead with a second season of the supposed "anytime" soap opera. Putting together all the tweets (at the time of this posting), Soap Opera Network has compiled a list of what some of the actors are saying about the demise of "AMC" 2.0 on social media.
Monday, November 11, 2013 10:21 PM EDT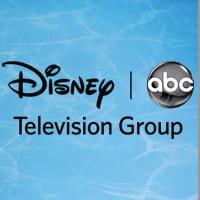 On Friday, November 8, Soap Opera Network reported that SOAPnet, now the old way to watch soaps, would cease operation on December 31, 2013 at 11:59:59 ET. In a piece by the Los Angeles Times, Ben Pyne, president of global distribution for Disney Media Networks, said, "SOAPnet had a great run." He added, "It served an audience of super-soap fans. And when given the opportunity, all of our affiliates kept the channel up and running." The affiliates Pyne refers are the cable and satellite operators including DirecTV and Cablevision, et al that have kept the cable network on their channel listings whether a new deal with Disney and the carriers was signed or not.
Monday, November 11, 2013 3:52 PM EDT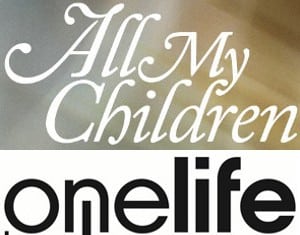 In a posting on her Facebook page, "All My Children's" Cady McClain (Dixie Cooney, pictured right with "AMC" co-star Denyse Tontz) reiterates Debbi Morgan's (Angela Hubbard) confirmation that "All My Children" and "One Life to Live" have been canceled. "If you aren't hearing anything about the ending of 'AMC' as we know it, it's really out of shock. I am also trying to allow PP to have the moment to contact all the actors and explain what is and has been going on with 'AMC,' and then gather themselves to try and explain it all to you, the fans."
Monday, November 11, 2013 3:25 PM EDT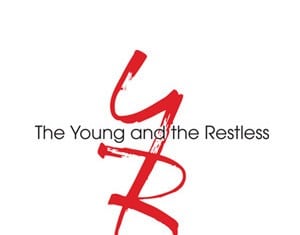 On Friday, November 29, "The Young and the Restless'" Jerry Douglas (John Abbott) will be performing alongside comedian Rich Little at The Canyon in Agoura Hills and on Saturday, November 30, in case you miss Douglas the day prior, the actor will also be performing at The Saban Theatre in Beverly Hills. Showtimes for both events will be at 8:00 PM.
Monday, November 11, 2013 2:53 PM EDT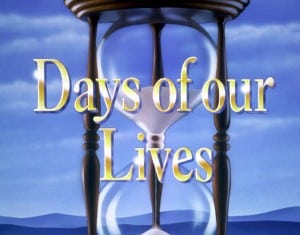 In Daughtry's new music video for the song "Waiting for Superman," former "Days of our Lives" star Patrick Muldoon (ex-Austin Reed) is seen portraying a character looking to end it all as he contemplates jumping out of the window of a high rise building.
Monday, November 11, 2013 2:14 PM EDT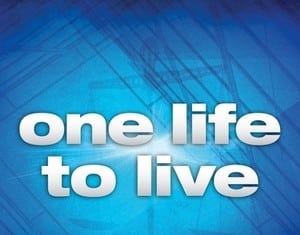 In the new book, "Llanview in the Afternoon: An Oral History of One Life to Live," actress Ellen Holly (ex-Clara "Carla" Hall) accused former co-star Erika Slezak (Viki Lord Buchanan) of getting her fired off of the ABC soap back in the 1980's. The actress says Slezak used the words, "Get those two black bitches out of my face," in reference to Holly and Lillian Hayman (Sadie Gray) during an anniversary party for the show in 1983. Until now, Slezak had not commented on the matter since the book hit Amazon and other outlets in early September.
Monday, November 11, 2013 1:27 PM EDT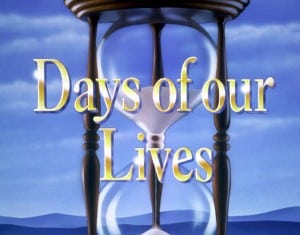 Eric Martsolf (Brady Black, "Days of our Lives") is scheduled to take part in the 33rd annual "WPXI Presents: My Macy's Holiday Parade" (previously "Celebrate the Season Parade"), the NBC affiliate announced last week.
Monday, November 11, 2013 11:52 AM EDT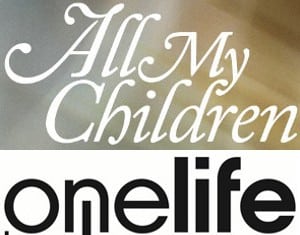 With "All My Children's" Debbi Morgan confirming that her show (and likely "One Life to Live") has been canceled after getting word from Prospect Park's lawyers in the last couple of days, Soap Opera Network once again reached out to Prospect Park to find out if A) Are both shows now officially canceled. B) Is Prospect Park possibly seeking/able to try another reboot down the road. C) How does this cancellation relate to their rights to the shows and D) Do the rights now revert back to ABC.
Monday, November 11, 2013 1:55 AM EDT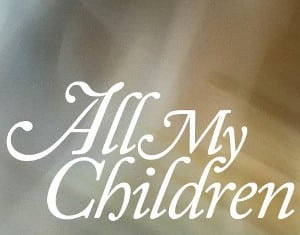 While Prospect Park has yet to confirm the news to the press, "All My Children" star Debbi Morgan (Angela Hubbard) has confirmed that the soap is officially canceled. The actress tweeted, "my manager was given the news by PP's lawyer," when asked by a fan whether or not the show was now officially canceled after her previous tweets on Saturday, November 9 all but confirmed the news that the actors were informed by the production company. To make it clear as day to anyone still with hope, Morgan responded to another tweeter and said, "Yea, we've been canceled."
Saturday, November 9, 2013 7:35 PM EDT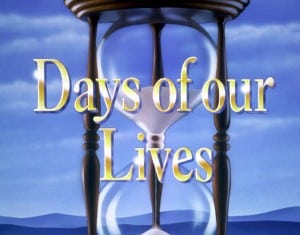 In the coming weeks a storyline involving the characters of Nick Fallon and Gabi Hernandez gets physically violent and rumors are now swirling about the possibility that as a result of the storyline, Nick's portrayer, Blake Berris, may be leaving the "Days of our Lives" canvas.
Saturday, November 9, 2013 6:05 PM EDT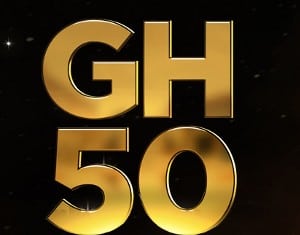 Earlier today a fan tweeted, "@JohnStamos @carlivatiron @valentinifrank #BringBlackieBack #GH," which attracted the attention of the intended parties, but the responses themselves were the least expected of all. Stamos, who portrayed Blackie Parrish on ABC's "General Hospital" in the 1980's replied to the tweet and said, "Sociopathic! You don't remember [the] phone call in @valentinifrank office?" As confusing as the tweet appeared, it became less confusing when "GH" head writer Ron Carlivati responded to Stamos' tweet with, "Yes, I remember it well. But for some reason you seem determined to rewrite the narrative."
Saturday, November 9, 2013 3:42 PM EDT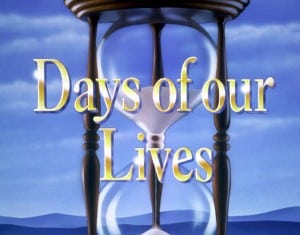 Drake Hogestyn is not only returning to NBC's "Days of our Lives" in the early part of the new year as his iconic character, John Black, he's also returning to contract status with the daytime drama series. The actor confirmed his new status with the soap to Soap Opera Network during today's "A Day of Days" fan event at Universal CityWalk Hollywood.
Saturday, November 9, 2013 2:57 PM EDT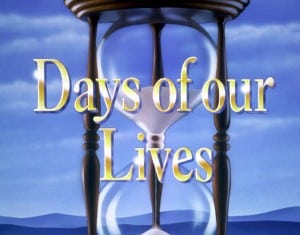 During today's "A Day of Days" fan event at Universal CityWalk Hollywood, actor Freddie Smith shared with Soap Opera Network that Guy Wilson will replace Chandler Massey in the role of Will Horton beginning in January 2014. The actor noted that viewers will see Chandler one day and the next day they'll see Guy (ie. Will is not leaving town only to return played by a new actor).