And the 41st Annual Daytime Creative Arts Emmy Award Winners Are…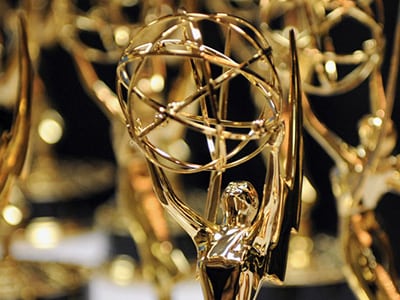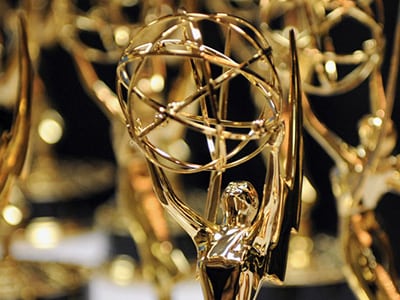 As almost every daytime performer will tell you, the unsung heroes of the business are most definitely the behind-the-scenes crew members who work day in and day out at perfecting the music, lighting, scripts, direction, hair, makeup and other aspects that go into making the daytime industry the spectacular business that it is. Tonight, these talented artists were honored at the 41st Annual Daytime Creative Arts Emmy Awards, held at The Westin Bonaventure Hotel in downtown Los Angeles. And while Soap Opera Network live blogged during the ceremony, we also wanted to bring you a comprehensive list of the night's biggest winners! Read on to get the full scoop, which is the first big lead up to the 41st Annual Daytime Emmy Awards that will be live streamed on Sunday, June 22!
*Winners are in bold and italicized; some categories experienced ties.
Outstanding Achievement in Art Direction/Set Decoration/Scenic Design for a Drama Series
AMC – Production Designer: Tim Goodmanson; Art Director: Martin Fahrer; Set Decorators: Sarah Fredericks, Lisa Nilsson
B&B – Production Designer: Jack Forrestel; Art Director: Fabrice Kenwood; Set Decorators: Charlotte Garnell Schiede, Elsa Zamparelli
GH – Production Designer: Chip Dox; Set Decorators: Jennifer Elliott, Andrew Evashchen
OLTL – Production Designer: Tim Goodmanson; Art Director: Martin Fahrer; Set Decorators: Sarah Fredericks, Lisa Nilsson
Outstanding Achievement in Lighting Direction for a Drama Series
B&B – Lighting Designers: Phil Callan, Patrick Cunniff
GH – Lighting Directors:  Robert Bessior, Vincent Steib
Y&R – Lighting Directors: William Roberts, Ray Thompson
Outstanding Technical Team for a Drama Series
B&B – Technical Director: Jim Dray; Camera Operators: Dean Lamont, Tom Luth, Ted Morales, Gordon Sweeney; Video Controls: Roberto Bosio, Scha Jani
DAYS – Technical Directors: Chuck Abate, Mike Caruso, Jay C McNeil; Electronic Cameras: John Boyd, Barbara Langdon, John D Sizemore, Mark Warshaw; Camera Operator: Steve Clark; Senior Video Control: Alexis Dellar Hanson; Video Control: Nichelle S Montgomery
GH – Technical Directors: Kevin Carr, Averill Perry; Electronic Cameras: Craig Camou, Dale Carlson, Dean Cosanella, DJ Diomedes, Victoria Walker; Senior Video Control: Antonio Simone
Y&R – Technical Director: Tracy Lawrence; Camera Operators: John Bromberek, Luis Godinez Jr., Kai Kim; Video Controls: Robert Bosio, Scha Jani
Outstanding Achievement in Multiple Camera Editing for a Drama Series
B&B – Editors: Brian Bagwell, Marc Beruti, Zoe Basler Edgerton, Anthony Pascarelli, Jonathan Smilowitz
DAYS – Supervising Editor: Lugh Powers; Editors: Michael Fiamingo, Tina Keller, Joseph Lumer, Jenee Muyeau
GH – Editors: Christine Cooper, Christine Cooper, Peter Fillmore, David Gonzalez, Christine Magarian Ucar, Denise Van Cleave
OLTL – Editor: Teresa Cicala
Y&R – Editors: Mike Boord, Daniel Cahn, Rafael Gertel, Andrew Hachem
Outstanding Achievement in Live and Direct to Tape Sound Mixing for a Drama Series
AMC – Production Mixers: Frank DiMaulo, Ed Dolan; Pre‐Production Mixer: Bob Saccetti; Post‐Production Mixer: Brian Lydell; Re‐Recording Mixer: Michael Allen; Boom Operators: Andrew Capuano, Locke Wallace
B&B – Production Mixer: Aaron Lepley; Re‐Recording Mixer: Brian Connell, Danny Lecuna; Sound Effects Mixer: Jerry Martz; Boom Operators: Ricky Alvarez, Brian Cunneen, Dave Golba, Stan Sweeney
OLTL – Production Mixers: Frank DiMaulo, Ed Dolan; Pre‐Production Mixer: Bob Saccetti; Post‐Production Mixer: James Kowal; Re‐Recording Mixer: Michael Allen; Boom Operators: Andrew Capuano, Locke Wallace
Y&R – Production Mixer: Tommy Persson; Post‐Production Mixer: Dean Johnson; Boom Operators: Mark Beckley, Mark Mooney, Denise Palm Stones
Outstanding Achievement in Music Direction and Composition
for a Drama Series
AMC – Music Director: Brian Lydell; Composers: George Whitty, Ed Dzubak, Dominic Messinger, Jamie Lawrence, Gary Kuo, Chris Child, Patricio Morales
B&B – Music Supervisor: Lothar Struff; Composers: Jack Allocco, Bradley P. Bell, David Kurtz
DAYS – Music Supervisors: Paul Antonelli, Stephen Reinhardt; Composers: Kenneth R. Corday, D. Brent Nelson
Y&R – Music Supervisors: Paul Antonelli, Ron Cates; Composers: Ron Cates, Sharon Farber, Rick Krizman, Dominic Messenger
Outstanding Original Song – Drama
AMC – "Parachute," Composer & Lyricist: Denyse Tontz
DAYS – "A Love That Never Ends," Composers: D. Brent Nelson, Kenneth R. Corday; Lyricist: John David Webb
Y&R – "Make Me Remember," Composer & Lyricists: Kati Mac, Rick Krizman
Y&R – "While We Can," Composer & Lyricists: Kati Mac, Joie Scott
Outstanding Achievement in Casting for a Drama Series
Outstanding Achievement in Makeup for a Drama Series
B&B – Key Makeup Artist: Christine Lai‐Johnson; Makeup Artists: Jackie Brubaker, Allison Carey, Melissa Sandora
DAYS – Head Makeup Artist: Gail J Hopkins; Makeup Artists: Deidre Decker, Glen Alen Gutierrez, Joleen Rizzo, Nina Wells‐Orme
GH – Head Makeup Artist: Donna Messina Armogida; Makeup Artists: Angela Ackley, Caitlin Davison, Melinda Osgood, Tamara Papirian, Bobbi Roberts
Y&R – Makeup Artists: Leilani Baker, Robert Bolger, Patti Denney, Laura Schaffer Holmes, Kathy Jones, Marlene Mason
Outstanding Achievement in Hairstyling for a Drama Series
B&B – Key Hairstylist: Michele Arvizo; Hairstylists: Adriana Lucio, Romaine Markus‐Meyers, Audrey Soto
DAYS  – Hairstylists: Rachel Bonner‐Mason, Armando Licon, Maria Elena Pantoja,Leigh Ann Pitchon, Margie Puga
OLTL – Head Hairstylist: Wayne Bilotti
Y&R – Hairstylists: Shannon Bradberry, George Guzman, Adriana Lucio, Romaine Markus, Regina Rodriguez
Outstanding Achievement in Costume Design for a Drama Series
B&B – Costume Designer: Glenda Maddox
DAYS – Costume Designer: Jayne Marie Kehoe
GH – Costume Designer: Shawn Reeves
Y&R – Costume Designer: Mary Iannelli
Outstanding Promotional Announcement — Institutional
"Akward/It's Your Sex Life — Gimme an 'S'"
"General Hospital"
"Nick 2013 Halloween Campaign"
"Nick Letter IDs"